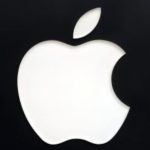 Website Apple
Location: Cupertino, CA
Overview:
Just as our customers find value in Apple products, the Finance group finds value for both Apple and its shareholders. As part of this group, you'll play an integral role in ensuring our day-to-day financial success. You and your team will support Apple's growth, both top and bottom line, by applying the same level of innovation toward financial matters as we do toward our products and services. You'll also collaborate with Apple teams across the world to develop more effective investment strategies and risk management. Finance is critical to upholding our global commitment to excellence, and it is directly responsible for shaping the company's future.
As a Senior Deal Analyst on the Strategic Deals and Risk Management team, you will help represent Apple Finance in a dynamic and cross-functional effort to bring Apple's supply chain to carbon neutrality by 2030. In this role, you will assess, execute, and manage a portfolio of initiatives focused on carbon reduction and removal in Apple's supply chain. You will partner closely not only with internal teams, including Operations, Procurement, Environmental Initiatives, and Legal, but also with Apple's supply chain partners, project developers, and global financial institutions.
Responsibilities:
You will build and analyze financial models to assess the viability of potential investments and programs across multiple carbon reduction/removal solutions globally;
Collaborate with Apple suppliers on strategic support for all programs;
Work with global financial institutions on innovative project finance structures;
Partner with project developers and internal Apple teams on project due diligence, and risk analysis;
Monitor investment performance and report to executive team;
Help manage the financial health of Apple suppliers;
Ad hoc projects
This is a highly visible role with significant cross-functional team engagement and executive exposure. You should, therefore, have outstanding interpersonal, team-building, and communication skills.
Finally, we seek someone who embodies what it means to be "Apple".
Qualifications:
BS/BA or equivalent in business or related field; MBA, CPA or CFA preferred

5+ years of finance and/or investments experience involving mergers & acquisitions, private equity, and/or infrastructure/project finance required; experience in renewable energy or carbon projects strongly preferred;

Thorough understanding of and experience with accounting, financial statement analysis, and financial forecasting;

Excellent verbal and written communication skills, and ability to articulate complex financial data and concepts in simple business terms;

Highly motivated self-starter, with proven ability to think strategically and motivate change across a global organization; and,

Strong prioritization and project management skills, with track record of successfully managing multiple, complex projects simultaneously