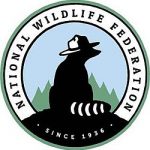 Website National Wildlife Federation
Location: Washington, D.C.
This position pays $53,000 – $65,000 annually, dependent upon qualifications and experience.
Overview
Founded in 1936, the National Wildlife Federation (NWF or Federation) is America's largest and most trusted grassroots conservation organization with 53 state/territorial affiliates and more than six million members and supporters, including hunters, anglers, gardeners, birders, hikers, campers, paddlers, and outdoor enthusiasts of all stripes. The Federation's mission is to unite all Americans to ensure wildlife thrive in our rapidly changing world through programming focused on conserving wildlife, restoring habitats and waterways, expanding outdoor opportunities, connecting children with nature, and addressing the causes and consequences of climate change.
We are looking for a Senior Coordinator to join our international team in Washington, DC (due to COVID-19 all employees are working remotely until we make return to office decisions, expected to be in early 2022). For the past thirty years, the National Wildlife Federation has worked internationally to protect wildlife habitat in key regions of the tropics. The goal of our international work is to eliminate tropical deforestation and human rights abuses driven by the production of globally traded agricultural commodities (soy, beef, leather, palm oil, cocoa, pulp and paper).
In this role you will be responsible for the coordination of a new five-year project aiming to reduce deforestation driven by cattle expansion in Brazil, through supporting the expansion of government and corporate policies at the jurisdictional and national level in Brazil, and in key European markets.  You will help facilitate the management and coordination of key partners, including nonprofits, academics and government representatives in Brazil and Europe, help produce key communications materials, organize workshops and represent the National Wildlife Federation in key events.
Responsibilities
Work alongside NWF staff in fostering support from the private sector and government for multi-stakeholder efforts aimed at developing, strengthening and expanding zero-deforestation cattle supply chains.
Lead the coordination of a multi-year international grant, overseeing the work of partners and aligning with a variety of civil society groups around the world.
Work closely with the Senior Director on outreach activities to engage companies and other stakeholders
Organize and manage logistics for meetings with project partners, capacity-building workshops in target countries, and events (such as side events at major international meetings).
Coordinate communication among project partners and liaise with subcontractors to ensure deliverables are being met according to schedule.
Consolidate partner progress reports and financial statements for reporting to grant funder.
Represent NWF at a variety of multi-stakeholder groups, including commodity roundtables, conferences, and meetings.
Research and analyze corporate and government deforestation policies.
Develop educational, and communications materials, including the synthesis of technical research and analysis into user-friendly reports and fact sheets.
Support and advocate for policy positions with decision makers and key constituencies.
Perform general administrative tasks related to implementing NWF's international program, including assisting with project activities, maintaining files, correspondence and contact databases, phone/communications, contract drafting, travel and other logistics, expense reporting, and internal coordination.
Qualifications
At least 3 years of relevant experience.
Excellent writing and communication skills.
Excellent interpersonal skills.
Excellent time management and organizational skills. Attention to detail is essential.
Ability to work independently, take initiative, prioritize and meet deadlines.
Ability to handle multiple demands and competing priorities.
Ability to work well under pressure.
Ability to work well with diverse stakeholders and groups.
Proficiency with Microsoft Office Suite.
Experience organizing meetings, workshops, and/or conferences.
Experience managing expense reporting and/or budgets.
Experience in data analysis, and report writing, plus experience with social media or writing for a non-technical audience.
Knowledge of the drivers of deforestation, commodity supply chains or forest governance.
Preferred Qualifications
Bachelor's or Master's degree in Environmental Studies, Government Relations, Economics or related field.
Experience with donor/grant reporting.
Professional proficiency or fluency in Portuguese and/or French.
Experience working with international teams and partners.
Experience working on large complex projects with multiple partners.
Experience with multi-stakeholder processes, such as roundtables related to major commodities is desirable.
Knowledge of UNFCCC process and REDD+.