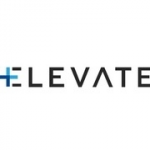 Website Elevate
Location: New York, NY
Overview
ELEVATE's Sustainability Consulting team specializes in helping clients to design and implement responsible sourcing programs and ESG strategies in their supply chains.
We are looking for a highly motivated and passionate professional to help support our growing work helping clients design and implement leading responsible sourcing and strategic sustainability programs. This role will be client-facing and require direct engagement with client Sustainability/ESG, Sourcing and/or Procurement teams.
Your projects will be primarily concentrated private sector clients spanning a variety of sectors, including consumer goods, retail, food/agriculture, and electronics, and cover sustainability topics including human rights, labour and working conditions, and country, commodity and product risk assessment.
Our ideal candidate will be motivated by the opportunity to work at the cutting edge of sustainable supply chain advisory and energized by fast-paced, innovative and challenging environments.
Requirements and Qualifications
5-7 years professional experience in consulting, sustainability, human rights, responsible sourcing, or other related fields; Masters Degree in a relevant discipline preferred
An established understanding of sustainability issues, especially around human rights, commodity risk assessment or other relevant topics.
Strong research and writing skills, particularly on issues relating
Proven work experience working in supply chain analysis, sustainability/ESG, responsible sourcing/procurement policy, business & human rights, or related roles with private sector (brands, suppliers, etc.), either in-house or in a consultancy and for private sector clients
Excellent communications, project management, and consulting skills (including building timelines, project plans, managing deliverables, and drawing insights from quantitative and qualitative analysis, developing compelling presentations and proposals)
Effective time management and organizational skills. Ability to respond positively to pressure and take a flexible approach to a dynamic, fast moving and changing work environment
Professional presence with the ability to quickly establish personal credibility and demonstrate expertise across topics and sectors
Adept at working virtually and in person – 1:1, team, and across different time zones – with a strong capacity for self-management, self-support, and learning/skills building
Please apply by submitting your CV and cover letter outlining your interest in this role and possible starting date. Applications will be reviewed on a rolling basis.
Our office is located in Manhattan. Strong preference (though not a requirement) for candidates located in or able to relocate to the New York City area.