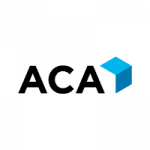 Website ACA
Location: Remote
Overview
ACA's newest and fastest growing business unit, ESG Advisory, is seeking multiple candidates for the role of Senior Client Development Associate. In this role, you will be responsible for assisting with the identification and development of sales opportunities for products and services in our ESG Advisory practice. The individual in this position is also responsible for executing on a sales plan, which will include prospecting and attainment of individual sales quotas.
The environmental, social, and governance (ESG) landscape is evolving at a rapid pace and many investment firms require additional resources to meet investor and regulatory expectations. Our dedicated advisory practice helps firms of all sizes develop and monitor ESG programs to mitigate risk, make informed choices, grow profitably and sustainably, and combat greenwashing in the process. These products and services include ESG program partnerships, pre-and post-acquisition ESG diligence and monitoring, and ESG reporting and assessments, among other services.
Responsibilities
Prospecting, engaging, and closing business in relation to our ESG products and services.
Consistently follow up on leads that could turn into our next big opportunity.
Coordinate with sales leaders to continuously optimize the sales process.
Support ACA's sales and business development team in the pursuit of sales goals.
Generate, participate, and lead sales meetings and telephone calls.
Prepare proposals and respond to requests for bids.
Conduct and report detailed data analysis and research additional market opportunities for potential and existing ACA products and services.
Conduct studies and analyses and develop strategic interpretation of collected industry, market, client, and prospect data to aid the sales team in gaining competitive advantages in its pursuit of ACA strategic corporate objectives and financial goals.
Partner closely with internal stakeholders to maximize cross-sell opportunities.
Represent ACA, as a participant or exhibitor, at industry events and conferences.
Perform ad-hoc work/special projects as necessary to support ACA on various sales and internal initiatives.
Basic Qualifications
Bachelor's Degree
2+ years of previous sales and marketing experience within a professional environment required; in the financial services, ESG, or sustainability industries preferred.
Experience with Microsoft Office applications, Salesforce or other CRMs, Adobe Acrobat, and the Internet.
Preferred Qualifications
Experience with sales support, prospecting, proposal generation, report generation and tracking of prospects through the life of the deal preferred.
Skills
Passion for ESG and sustainability.
High emotional intelligence and inter-personal relationship building skills.
Strong oral and written communication skills.
Strong organizational and problem-solving skills with strong attention to detail.
Ability to identify industry trends as they develop.
Ability to negotiate effectively and efficiently.
Ability to work independently, multi-task and prioritize effectively.
Ability to work well in a fast-paced, small-team environment.