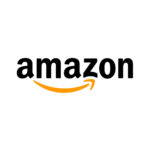 Website Amazon
Location: Seattle, WA
Overview
At Amazon, we are committed to and invested in Sustainability because it's a win all around – it's good for business, the planet, our customers, and our communities. We manage our social and environmental impacts, and we drive solutions that enable our customers and our business to become more sustainable. We are looking for Business Intelligence Engineer that excels in think big and bias for action to join a new team to support our grocery businesses. In this role you will create the analytics architecture to support our sustainability initiatives across several businesses including tracking our carbon footprint and creating new metrics to embed sustainability into our business functions. The foundational work that you take on has the potential to scale across several organizations at Amazon and will inform strategic, high-visibility initiatives. This role requires both the technical expertise and program knowhow needed to start something new.
In this role you will work closely with program managers, operations teams, sustainability experts and business leaders to set up identify opportunities for improvement and shape strategic recommendations.
A successful candidate will have a deep knowledge of business intelligence solutions and possess excellent analytical abilities, and have the ability to work with technology, program, and business teams. They will have passion for data and analytics, be a self-starter comfortable with ambiguity, with strong attention to detail, an ability to work in a fast-paced and entrepreneurial environment, and driven by a desire to help Amazon make the right decisions in sustainability.
Responsibilities
Design, develop and maintain scaled, automated, user-friendly systems, reports, dashboards, etc. that will support the needs of the business.
Design and develop the backend data infrastructure that provides value immediately and scales to additional businesses as they onboard.
Dive deep into our carbon footprint reporting sources, identify gaps and create mechanisms to track ongoing carbon metrics to deliver into the organization.
Apply deep analytic and business intelligence skills to extract meaningful insights and learning from large and complicated data sets.
Be hands-on with ETL to build data pipeline to support automated reporting.
Serve as liaison between the business and technical teams to achieve the goal of providing actionable insights into current business performance, and ad hoc investigations to support future improvements or innovations. This will require data gathering and manipulation, problem solving, and communication of insights and recommendations.
Build various data visualizations to tell the story of trends, patterns, and outliers.
Recognize and adopt best practices in reporting and analysis: data integrity, test design, analysis, validation, and documentation.
Basic Qualifications
BA/BS in Computer Science, Engineering, Mathematics or related experience.
6+ years of relevant work experience in data science, business analytics, business intelligence (BI), or comparable experience in big data environments.
6+ years of experience in data mining and data-set preparation using SQL.
6+ years of experience with Tableau Desktop or other relevant data visualization software.
Knowledge of data warehouse technical architecture, infrastructure components, ETL and reporting/analytic tools and environment.
Be self-driven, details-oriented, and show ability to deliver on ambiguous projects with incomplete data.
Proficient understanding of data warehousing, data modeling methods.
Preferred Qualifications
8+ years of experience in a data engineer or BIE role with a technology company.
Graduate degree in Computer Science, Engineering, Mathematics, related technical field
Strong verbal/written communication and data presentation skills, including an ability to effectively communicate with both business and technical team, and senior management as required.
Familiarity with Amazon's AWS services including Glue, EC2, S3 and Redshift.
Experience working in large data warehouse environments.
Experience conducting large scale and complex data analysis to support business decision making.
Knowledge or experience about life cycle analysis and carbon reporting methodology