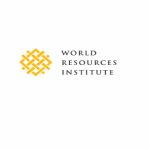 Website World Resources Institute
Location: Washington, D.C.
Potential Salary: $96,000 – $130,000
Overview
In this role, you will work with a leading team of global economists and US policy experts to produce research that leads to greenhouse gas reductions while promoting equitable, sustainable economies worldwide. Your research and leadership will advance WRI-United States' work around equitable and just climate policies to decarbonize the U.S. economy and the Economics Center's work to advance innovative approaches to supporting inclusive green economic transitions in major economies. As the United States continues its transition away from polluting vehicles and emissions-intensive energy resources to address the challenges of climate change, the importance of prioritizing a just and equitable transition in the face of this transformational change is growing.
You will play a leading role in advancing high-impact research, analysis, and strategy on WRI's US program, leading and supporting across US projects that seek to catalyze an equitable climate transition in the United States through rigorous analysis and policy engagement. You will support WRI's efforts to model climate change and energy transition scenarios and their equity implications through a portfolio that could include: examining what combinations of policies could achieve ambitious emissions reductions over the next decade on a pathway to zero net emissions by 2050; analyzing the socioeconomic implications of alternative policy sets; systematic analysis of the health impacts from the cumulative burden of pollution at the community level and how this varies as a function of location, race, and other demographic factors; and informing related policy deliberations at the federal, state, and local level.
You will also leverage your experience to enhance WRI capabilities in modeling energy and climate change scenarios across countries with a focus on ensuring equity and emissions reductions. You will advise economists working across countries and provide insight and guidance on relevant economic projects across International Offices, Programs, and Centers as relevant.
This position is remote due to Covid-19, but you will be based in Washington, DC when the office reopens.
Responsibilities
Research & Analysis (60%)
Scope modeling exercises, manage contracts with modeling firms, and interpret and communicate results
Collaborate with the Senior Associate for Environmental Justice and Equity to design and implement research on the equity implications of alternative policy sets
Produce high-quality, high-impact reports, issue briefs, case studies, and blogs
Provide overall quality control on work, products, and outputs from staff
Participate in internal and external peer review processes for publications and papers
Program Management (25%)
Support and execute a high-impact research and engagement strategy
Support the development of WRI's work on equity and climate in the United States by identifying knowledge gaps and implementing projects that deliver impactful analysis
Support the development of funding proposals and engage prospective funders
Serve as coach and mentor to staff, overseeing their work, and helping them build critical communication, research, and fundraising skills
Coordinate across WRI program and issue areas to leverage institutional expertise and build internal support for the team's work
Oversee the budgetary performance of projects
Outreach & Engagement (15%)
Engage with various stakeholders, from government actors to local communities, to advance research and communicate findings to create meaningful change and advance key policies backed by WRI's research
Liaise with and develop collaborations with external partners, including research institutes, non-profit organizations, businesses, and government agencies
Represent WRI at conferences, workshops and other events to amplify the impact of our work
Design and implement WRI roundtables, workshops or other convening events with key stakeholders
Qualifications
Master's Degree (or bachelor's degree with 2 additional years of experience)
Minimum of 7 years of professional work experience related to climate and energy
Expertise in US climate policy at the state, federal, and/or local levels
Candidate must be self-motivated and entrepreneurial thinker with an ability to identify new opportunities while juggling multiple priorities and work under tight deadlines
Strong research, writing and oral presentation skills are essential
Position may require some domestic travel after pandemic-related travel restrictions are lifted
Sufficient familiarity with empirical methods (macro and / or micro) to carry out or supervise technical work
Program Overview
WRI-US Program Overview WRI-U.S. works to advance practical solutions to reduce and remove greenhouse gas emissions, deploy clean energy solutions, improve resilience to climate impacts, and achieve a strong, clean economy that benefits all Americans. We do so through rigorous peer-reviewed expert analysis, consultation, convening, coalition building, and clear communications. We work at all levels of government and with leading businesses across the United States. Our experience, reputation and connections in the policy arena, the private sector and beyond place us in a unique position to help shape federal and state climate policy and generate new ideas and practices for low-carbon development over the coming years. WRI Economics Center Overview WRI's Economics Center helps provide a better understanding of the value that ecosystems provide to the economy, using an economics lens to analyze problems and solutions at the intersection of environment and human well-being. WRI's economists conduct in-depth economic assessments of the value of terrestrial and marine ecosystem services, renewable energy investments, the impact of climate vulnerability for communities and their livelihoods and more. They develop tools and guidance to help decision-makers understand the economic and social trade-offs of investing in and protecting natural resources.