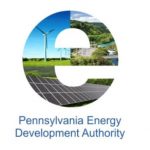 Website Philadelphia Green Capital Corp.
Location: Philadelphia, PA
Overview
The Senior Associate will work directly with the Executive Director to support the growth of PGCC. The Senior Associate's primary responsibility will be to develop, launch and manage multiple financial products that aim to expand the clean energy economy in Philadelphia. This will require deep understanding of debt and equity financing, strategic planning, market analysis, product design and/or procurement, contract negotiations, operationalizing new programs, marketing, and communications. Many of PGCC's early financial products will be developed in concert with partners, and the Senior Associate will be responsible for a wide array of stakeholder management.
The Senior Associate will be the second staffer for PGCC. As such, PGCC is seeking a utility player who can manage multiple workstreams and subject matters at once. The Senior Associate must be comfortable with ambiguity and the fast-paced demands of a start-up impact finance organization. As an affiliate of PEA, PGCC staff will work closely with PEA through a variety of programmatic and administrative functions.
Company Overview
The Philadelphia Green Capital Corp. (PGCC) is the recently-formed "green bank" affiliate of the Philadelphia Energy Authority (PEA). PGCC's mission is to connect projects to capital to drive a robust, equitable, clean energy market in Philadelphia, support PEA, and respond to the local challenges of climate change. PGCC will use proven green bank tools to unlock capital for clean energy projects. PGCC's approach will include leveraging capital from public, private, and philanthropic sources, offering credit enhancements, using alternative underwriting methods, and facilitating partnerships. The creation of PGCC will scale and amplify PEA's current work and will bring new financial products to the Philadelphia region's clean energy economy.
PEA is an independent municipal authority is a quasi-government entity, chartered by City Council and the Mayor in 2010, focused on issues of energy affordability and sustainability for Philadelphia. In 2016, in partnership with City Council President Darrell Clarke, PEA launched the Philadelphia Energy Campaign, a $1 billion, 10-year investment in energy efficiency and clean energy projects to create 10,000 jobs. Through 2020, PEA has helped launch over $167MM in projects and created 1,700 jobs. PEA focuses on municipal assets, schools, low- and moderate-income housing, small businesses and commercial and industrial projects and programs. PEA views energy is a high-impact tool for reducing poverty, improving education, strengthening communities, and leveraging public investment.
Key Success Factors
We are seeking someone with experience in clean energy or impact finance, due diligence and/or underwriting, negotiations, financial modeling, raising capital, program management, and an essential understanding of and comfort with a fast-paced entrepreneurial environment. A successful candidate will be a self-starter driven by results who regularly takes on stretch experiences and has a bias for action.
A background in finance is a plus. And a background in energy would be helpful, and might take many forms, ranging from energy performance contracting and energy services to clean energy project development or finance.
The Senior Associate must have a passion for social impact finance, energy, sustainability, market-based solutions to climate change, and/or poverty, equity, and economic development issues.
Job Responsibilities
Structuring and managing financial products including debt, equity, PPAs, credit enhancements and/or other forms of green bank financing.
Managing partnerships with third-party capital providers, contractors, project developers, and other players in the clean energy space to connect projects to capital through PGCC's financial product offerings.
Overseeing day-to-day operations of certain PGCC products, including, but not be limited to, contracting, budget management, program performance analysis, impact metric tracking, board meeting preparation and other operational functions.
Conducting due diligence and underwriting projects using PGCC financial products, as needed.
Leading marketing, outreach, and other promotion efforts for PGCC's products.
Evaluating financial products to fill Philadelphia's market gaps related to solar and energy efficiency via detailed strategic planning and market research.
Assisting the Executive Director in capital-raising activities which may include developing pitch decks and writing grant proposals.
Managing and procuring interns and consultants as needed.
Qualifications
Bachelors' degree required; relevant graduate degree desired (MBA is a plus).
5+ years of relevant work experience, particularly in finance, clean energy, and/or social impact organizations.
Attention to detail and strong organizations skills.
Understanding of due diligence required for financing commercial and/or residential energy projects.
Excellent quantitative analysis, modeling skills, writing skills, visual presentation capability, verbal communication, and interpersonal skills.
Ability to manage projects and drive results while working across multiple stakeholders and systems.
Entrepreneurial self-starter, with a willingness to plunge into unfamiliar problems. High emotional intelligence, curiosity, and a desire to work collaboratively.
Proficient with appropriate professional technology: MS Office (including Excel and PowerPoint), Google suite, social media.
Salary and Benefits
Compensation will be commensurate with experience and skill set. Benefits include (but are not limited to) a generous healthcare package, retirement benefits and paid time off.
To Apply
Submit a brief cover letter describing why you are the best fit for this position, along with a resume to Maryrose Myrtetus, Executive Director at mmyrtetus@philaenergy.org. Incomplete applications will not be considered. Inquiries or clarifications are preferred to be submitted via email.