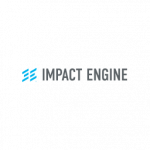 Website Impact Engine
Location: Chicago, IL with flexibility to work remotely
Overview
The Senior Associate will work in partnership with the firm's partners to source, diligence, and manage health equity investments in companies and funds. Both our direct investments and our fund investments cover the range from early-stage venture capital to later-stage private equity.
With a passion for and expertise in health equity, the Senior Associate will form views on investment theses and opportunities for Impact Engine to pursue within this impact theme. They will focus on sourcing, evaluation, and management of these opportunities alongside the partners of the firm. The Senior Associate will also be responsible for working with the partners to assess, measure and report impact as well as execute on impact management initiatives. Impact Engine is a field builder in the impact investing community, and the Senior Associate has an opportunity to contribute to the firm's thought leadership in health equity.
Given the firm's small team and entrepreneurial culture, the ideal candidate will be a self-starter that thrives in an independent yet collaborative work environment. The role is designed for a candidate with 3-7 years of finance experience. This position is based in Chicago with flexibility to work remotely.
About Impact Engine
Impact Engine is a women-owned and led, Chicago-based venture capital and private equity firm investing in companies driving positive impact in economic empowerment, education, environmental sustainability, and health. The firm manages $65M AUM and was included on the 2019, 2020 and 2021 ImpactAssets50 lists, which recognized outstanding impact investment funds with a demonstrated positive social, environmental and financial impact. Across its portfolio, Impact Engine has invested in companies with 38% women CEOs and 26% non-white CEOs, and 62% of companies we invested in are headquartered between the coasts.
Impact Engine embraces diversity and prioritizes building a team with varied work and life experiences and identities. Firm values include authenticity, excellence, humility, resourcefulness, camaraderie, inclusivity, optimism, and determination.
Qualifications
3-7 years of investment banking, venture capital/private equity, and/or fund investing experience
MBA preferred but not required
Investing or operating experience in the healthcare or health tech sectors
Passionate about impact investing, preferably with experience in the field
Demonstrated ability to evaluate companies and/or funds
Exceptional analytical skills, including the ability to build and manage financial models
Discipline to adhere to an investment process and strength to communicate opinions effectively
Deep intellectual curiosity and interest in learning more about social and environmental issues in order to fully understand and evaluate impact potential from investments
Entrepreneurial spirit, comfortable taking on new projects with little direction and collaborating with other team members
Detail oriented, high work standards, and self-starter
Strong written, oral and interpersonal communication skills
Perks
Tight knit, mission driven team
Flexible working conditions (we are currently 100% remote but anticipate having a hybrid model in the future)
Benefits including health insurance and 401(k)
Tech stipend
Opportunity to help us scale an impactful investment firm and community
Please send a resume and cover letter to info@theimpactengine.com and include Senior Associate Application in the subject line.