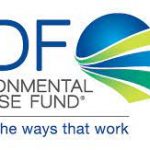 Website Environmental Defense Fund
Location: NY, Boston, Raleigh, and Washington
Overview:
The Senior Assistant plays an important role by providing critical administrative and program support to the Climate Corps team. They contribute to a wide range of program activities including scheduling, expense reporting, supporting event logistics, conducting research and more. The Senior Assistant reports to the Senior Manager, Climate Corps and works closely with the entire Climate Corps team.
Responsibilities
Provide administrative support, including scheduling and meeting coordination, for the Program Director and other senior staff members
Process monthly expense reports and corporate credit card statements for the Director and other senior staff
Work with program staff and consultants on the status of deliverables, and processing of contracts and invoices
Act as the Climate Corps liaison for the Enterprise Resource Planning (ERP) initiative, a streamlining and integration of EDF systems, including regularly communicating updates and changes to the Climate Corps team staff
Attend internal and external meetings and document and track key takeaways, next steps, and resource or research needs
Coordinate travel arrangements, as requested
Draft, proofread, edit and format correspondence, documents, spreadsheets and reports
Work with program staff to prepare documents, conduct research, and provide general administrative support for various program initiatives
Maintain files, update contact information in online databases, including Salesforce.com, for external contacts, companies, and Climate Corps fellows
Assist with planning events and logistics as needed
Participate in advancing EDF DEI goals in which people from all backgrounds and experiences feel connected, included, and empowered to address the environmental and organizational challenges in alignment with EDF values
Additional relevant responsibilities as assigned.
Qualifications
We are seeking an experienced, highly organized, detail-oriented individual with a background in office administration and/or non-profit sectors. The qualifications for this position include:
Bachelor's degree with 1-3 years of relevant experience in business or non-profit experience; or 4+ years of relevant experience in lieu of a bachelor's degree
Proficiency in the use of PCs and Microsoft Office Suite (Word, Excel, PowerPoint, Outlook, etc.) and Google products
Excellent clerical skills including writing and proofreading content, and effectively organizing data and information in a thoughtful manner
Detail-oriented with a high degree of accuracy in drafting contracts and other documents, and entering financial information
Good communication skills including the ability to communicate obstacles, challenges and ask clarifying questions
Strong time management skills and ability to multi-task, prioritize and meet deadlines
A proactive nature with the ability to work independently, as well as successfully handle and prioritize diverse, simultaneous tasks from a team of people with different work styles
Ability to travel, around 5- 10%, once safe to do so, for Climate Corps meetings and events
Demonstrates self-awareness, cultural competency and inclusivity, and ability to work with colleagues and stakeholders across diverse cultures and backgrounds
Interest in corporate sustainability or environmental advocacy is preferred.