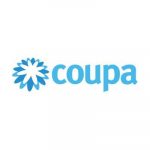 Website Coupa
Location: San Mateo, CA
Overview:
Coupa provides a unified, cloud-based spend management platform that connects hundreds of organizations representing the Americas, EMEA, and APAC with millions of suppliers globally. The Coupa platform provides greater visibility into and control over how companies spend money. Customers – small, medium and large – have used the Coupa platform to bring billions of dollars in cumulative spend under management.
Coupa is seeking a Sr. Analyst, Sustainability & Reporting to join Coupa's Corporate Sustainability team and help drive big impact. This position will report to our Director, Sustainability & CSR.
At Coupa, corporate sustainability is not about checking a box; it's about making an actual positive impact (& lots of it).
Responsibilities:
Individual will have opportunity to support various initiatives to advance our Environmental, Social, and Governance (ESG) priorities, goals, and communications, with primary focus being:
Environmental Sustainability
Serve as lead for annual greenhouse gas (GHG) emissions inventory measurement, partnering with workplace, consultants, and others
Help shape and execute Coupa's carbon neutrality strategy, including energy and emission reduction efforts, investments and accounting of renewable energy certificate (RECs) and carbon offset, increasing renewable energy usage, setting Science-Based Targets (SBTs) and more
Partner with key internal teams, such as workplace, procurement, travel, and IT to drive environmental sustainability initiatives.
Support employee engagement through our Coupa Green employee resource group
ESG Reporting & Disclosures
Serve as primary contact to respond to various stakeholder ESG requests, including customer and prospect RFPs and surveys, investors, and employees
Project manage Coupa's annual ESG report
Lead submission of any ESG / sustainability assessments, such as EcoVadis
Update and drive progress against Coupa's Modern Slavery Statement
Support with various annual disclosures, such as for the Form-10K and Proxy Statement
Understand key ESG reporting standards and regulations, including SASB (Sustainability Accounting Standards Board), GRI (Global Reporting Initiative), UNGC (UN Global Compact), TCFD (Task Force on Climate-Related Financial Disclosures), CDP, etc.
Develop roadmap for future reporting and responding to key ESG ratings and rankings
Support other communications needs, such as with website, social media, and more
Qualifications:
Bachelor's degree or above

3-5 years of ESG and environmental sustainability experience

Experience with ESG reporting and disclosures and understanding of key ESG reporting standards

Experience with GHG inventory/carbon accounting, RECs and carbon offsets, renewable energy, SBTs, CDP reporting

Strong project management and attention to detail and highly organized, ability to multitask in a high paced environment

Team focused and collaborative with ability to work cross-functionally to help drive initiatives

Strong oral and written communication skills

Proactive action-oriented approach

Positive, open, and flexible attitude

An ability to manage your own time effectively and prioritize competing tasks and responsibilities

Passionate about making an impact and interested in building new programs

Ability to work remotely if/as needed