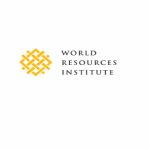 Website WRI
Location: Washington, DC
Overview
As the Scope 3 Project Manager for SBTi, and hosted by WRI, you will join a team of highly motivated individuals working with companies to set science-based targets on greenhouse gas (GHG) emissions. In this role, you will be a project manager and lead research, manage stakeholder processes, and author publications related to science-based and net-zero target setting incorporating value chains (scope 3). You will be part of the SBTi Technical Working Group team that includes staff members hosted by several SBTi partner organizations. The Scope 3 Project Manager reports to the SBTi Technical Work Group team lead and will also have a WRI manager for personnel matters. This is a unique opportunity to support a high-impact initiative to increase the ambition of the private sector to reduce GHG emissions.
This position is removed due to Covid-10, but you will be based at WRI's office in Washington, DC once restrictions have lifted. Full-time remote working from a location in the U.S. is also a possibility.
Responsibilities
Research & Knowledge (80% of time required)
Participate as a senior team member of the SBTi Technical Working Group Lead a comprehensive SBTi research project to update the SBTi approach to scope 3 target setting and ensure alignment with the goal of companies achieving net zero by 2050 or earlier.
Manage the development of updated SBTi scope 3 target setting methods, target setting tools, and target validation criteria and guidance that cover 14 categories of scope 3 emissions (category 15 for investments is excluded).
Manage an inclusive and balanced stakeholder process to ensure deliverables are aligned with climate science and strike the right balance of credibility and practicality
Lead in authoring products of the scope 3 project including research papers, procedures related to scope 3 target setting and guidance on actions to meet scope 3 targets
Contribute to the development of the Technical Working Group's annual workplans and research agenda
Develop communications material related to scope 3 research such as presentations, case studies, blog posts and other communication documents
Present and represent the SBTi at internal/external meetings, conferences, events, etc.
Administrative (20% of time required)
Liaise with external partners and WRI colleagues across programs and countries
Organize internal and external meetings, workshops, conferences and other outreach activities
Qualifications
Master's Degree in Environmental Sciences, Environmental or Energy Economics, Environmental Policy, Supply Chain Sustainability or related area required
Minimum 7 to 14 years of full -time work experience with corporate greenhouse gas management, greenhouse gas accounting, or corporate sustainability and supply chain management preferred
Experience managing staff and projects
Self-starter who is flexible to work with virtual teams, can work on numerous projects and teams simultaneously, and experience working in a loose management environment of 3+organizations ideal
Strong analytical research skills -ability to communicate complex concepts clearly, both orally and in writing, with fluency in English
Strong interpersonal skills and ability to work with teams of individuals and colleagues
Flexibility to travel (pending lifting of Covid-related restrictions)
US work authorization required for this position