Full Time - Undergraduate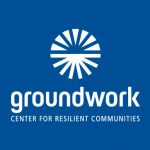 Website Groundwork
Location: Traverse City, MI, Petoskey, MI, or surrounding areas
Overview: 
The Rural Clean Energy Organizer will be a visible, credible leader on energy policy issues who will work with key stakeholders to inspire positive clean energy outcomes from rural energy co-ops, help to pass 100% clean energy commitments, and help to educate voters and drive turnout.
Responsibilities: 
Help to advance strong clean energy candidates in rural co-op energy board races.
Help to design and implement a new organizing strategy for winning on local climate and clean energy campaigns, and advancing climate goals in Michigan.
Develop grassroot and grasstops networks and cultivate strong relationships with local elected officials, school officials, business leaders, municipal utilities, non-profit partners, and tribal governments.
Seek opportunities to advance Groundwork Center's equity, inclusion, and justice commitments through new partnerships and public engagement strategies to build strategic alliances and stand in solidarity with communities most impacted by climate change.
Represent Groundwork Center in regional coalitions and at public events, and communicate our campaigns effectively to the general public, and to members of the press.
Plan and recruit for engagement and base-building activities including phone banks, public events, door-to-door outreach, events, and maintain lists and databases of campaign activists and supporters.
Contribute to educational outreach materials like newsletter updates, webinars, op-eds, digital content, sign-on letters, and help to obtain media coverage in local and regional media outlets.
Conduct research to ensure campaign policy positions are scientifically grounded and current.
Support fundraising efforts and establish positive relationships with donors and foundations.
Professional Requirements:
Community organizing experience including professional experience in grassroots organizing, coalition building, canvassing, or lobbying especially relating to clean energy policy or electoral campaigns;
Proven networking skills and experience in developing partnerships and building diverse coalitions;
An ability to develop and cultivate relationships with decision-makers and grassroots community leaders at all levels of community, education, and economic stakeholder groups;
Excellent written and verbal communication skills; Candidates should be comfortable leading group discussions, motivating individuals to take action, and establishing shared trust, understanding, and expectations.
A proven ability to work independently and be self directed while collaborating well with others in a team setting.
Knowledge of climate, energy systems, local utilities or related issues.
Personal Qualifications: 
Strong commitment to Groundwork's mission and programs;
Passion for advancing equitable solutions to climate change in the Great Lakes region;
Demonstrated commitment to diversity, equity, inclusion, and justice
Proven ability to organize priorities, with keen attention to detail and deadlines;
Self-directed working approach and ability to take initiative.
Please send a one-page cover letter, resume and three references to: jobs@groundworkcenter.org with the subject line: Rural Clean Energy Organizer. Applications will be accepted until 11 pm on Friday, December 1st, 2023. 
Salary Range:  $48,000–$53,000