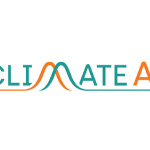 Website ClimateAi
Location: San Francisco Bay Area, CA or remote
Overview
ClimateAI is on a mission to accelerate resilience in supply chains. The company launched the first of its kind Enterprise Climate Platform to help agriculture supply chains adapt to climate change and improve global food security. ClimateAi is a fast-growing Series-A climate tech company looking for passionate individuals who can contribute to solutions for the most important issue of our generation – adapting to climate change.
ClimateAi has trained its focus on the Food & Agriculture sector – arguably the most sensitive to the impacts of anthropogenic climate change. ClimateAi unparalleled team of data and climate scientists collaborates with our global engineering, business, and product talent to build Ai-powered tools to guide operational (0-6 months) and strategic (1-50 years) adaptation of global food supply systems.
Everyone at ClimateAi is driven by a united passion to tackle climate change through adaptation and share in the upside – environmentally, socially and economically – of being a first mover and innovator in the climate-adaptation space. ClimateAi strives to foster a culture of truth and transparency, where feedback is considered an opportunity for us to contribute to each other's personal and professional growth. We recognize the value of diversity and are an equal opportunity employer.
Responsibilities
Build tools, processes, and materials across the business team that accelerate revenue growth
Analyze sales process efficiency and identify opportunities to improve operations, reduce sales cycle, and shape strategy
Quantify ambiguous topics like financial upside of climate adaptation in a credible, but convincing way
Drive key sales initiatives, including pricing, channel partnerships, market insight, and customer discovery
Engage with customers to understand – and quantify – the value ClimateAi can bring to their business
Help build the Revenue Operations function: define and drive processes that will enable us scalGrow with us. We view this role as a foundational element of our business team, with opportunities to grow in Revenue Operations, Solutions, Business Development, Partnerships, etc.
Preferred Qualifications 
Experience in structured problem solving
Comfort with ambiguity – take problems without a clear answer and define an answer that is defensible and repeatable across similar problems
Ability to deliver insights in Powerpoint, Excel, and in person
Organizational excellence – the entire business will be operating based on processes you define
Open to diverse experiences: 2-3 years in industry or post-MBA with a strong work background in a relevant sector
Background in Food & Agriculture and/or climate is a plusMost importantly, a passion for climate change solutions