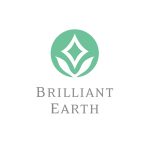 Website Brilliant Earth
Location: Denver, CO
Overview
Brilliant Earth is one of the fastest growing E-commerce jewelers in the world, and the global leader in ethically sourced fine jewelry. Founded in 2005, we have been featured in TIME, The Knot, Forbes, and Refinery29, among many other media outlets. We are a group of dedicated team members with a common goal of creating a more sustainable transparent, and compassionate jewelry industry.We are searching for bright and passionate people who are excited to make an impact from day one and grow with the company to take on greater responsibility over time. We are hard-working team players that welcome challenges and rise to any occasion. Our community of collaboration, respect and encouragement is fostered by frequent team events, cross-departmental meetings and celebrating our wins, big and small. Brilliant Earth team members bring a top-notch attitude and a willingness to help each other grow. For more insight into our work environment and culture, and to hear from our employees, check out our profile on the Muse!  
Everyone at Brilliant Earth has a voice – we want to hear yours! If you are interested in growing with Brilliant Earth, send us a resume and cover letter letting us know why you are interested in joining our mission and our team. Please include a sentence about your favorite shape of diamond. Brilliant Earth's Vendor Compliance team is responsible for overseeing all vendor compliance and give back programs, ensuring adherence to responsible sourcing standards, and communicating best practices across the organization.The ideal candidate for this Responsible Sourcing and Sustainability Associate position will be familiar with various supply chains and sourcing models, have a strong track record of making process improvements, exceptional attention to details and organization, and can be effective in a fast-paced, high-growth environment with finite resources. We have a social and environmental mission at the core of our company and are looking for someone who is enthusiastic about helping us achieve our social goals, as well as our business goals.
What You'll Do
Responsible Sourcing and Compliance:
Work with Head of Responsible Sourcing and Sustainability and key internal stakeholders to ensure that vendor compliance information is received and maintained in accordance with Company standards
Coordinate with Company employees, vendors and partners to communicate Company compliance requirements, to request necessary documentation, ensure that documentation is received in a timely fashion, and to answer questions regarding company compliance requirements
Review documents received to ensure that documents are correctly filled out in accordance with Company standards
Maintain up-to-date records of vendor compliance documents on file, including document versions, deadlines for document completion and renewal, follow-up actions required
Drive improvements in workflows for review, approval and tracking of vendor compliance and legal documents
Sustainability:
Assist in developing processes to monitor, track ongoing progress against Company's overall ESG goals related to environmental and sustainability
Broad knowledge of ESG in a business context including ESG reporting, life cycle assessment, Science Based Targets
Assist in developing annual ESG reporting contents to GRI Report and SASB disclosure
Monitor relevant changes to ESG laws and updates to reporting frameworks
Collaboratively develop goals, objectives and targets for driving more sustainable facilities
Develop processes, tools and resources to monitor, track ongoing progress against the company's overall ESG goals related to environmental and sustainability.
Research and analyze industry data to support the development of strategy, policies, and programs.
Build thoughtful reporting and presentations which demonstrate results and earn executive buy-in and alignment around near and long-term projects and initiatives.
Prepare training materials as needed.
Qualifications
You're a great candidate if you have: 
3-5 years of professional work experience in a detail-oriented role involving compliance, sustainability, or supply chains
Demonstrated examples in establishing or monitoring UNSDG's
Familiarity and interest in climate and energy strategy and goals including carbon neutrality, renewable energy, energy efficiency, and Net Zero
Ability to conceptualize and explain the flow of materials and goods through a supply chain
Exceptional attention to detail
Organizational, time management and project management skills; ability to handle multiple projects and multitask to meet deadlines.
Robust research skills, analytical and quantitative skills
Experience working in a fast-paced, rapidly growing organization
Flexible availability for international calls outside of normal office hours
Knowledge and interest in energy and sustainability issues in supply chains, and sustainable operations preferred.
Ability to work independently; must be self-motivated and able to meet deadlines.
Ability to work in teams and to interact effectively with diverse stakeholders.
Excellent verbal, written, and presentation skills for internal and external audiences.
Proficiency in Microsoft Excel
BA degree or equivalent required
Compensation
The targeted budget for this position is $60 – $70k. This compensation budget range may be adjusted at any time at the discretion of the company.
Brilliant Earth offers a competitive, robust benefits package. As a full-time Brilliant Earth employee, you can choose to enroll in medical, dental and vision insurance plans, 401(k) plan with matching contribution, and commuter benefits. We offer paid parental leave, an open PTO policy, and an employee discount on our products. Employees of Brilliant Earth have access to an Employee Assistance Program which includes mental health counseling, and can participate in regular wellness events led by the culture team.