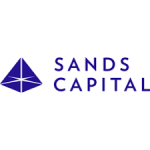 Website Sands Capital
Location: Arlington, VA
Overview:
Sands Capital is seeking a motivated summer Research Intern to support our Research Team with a dedicated focus on Environmental, Social, and Governance ("ESG").
As an ESG Research Intern, you will have the opportunity to help conduct research on ESG topics related to new and existing investment opportunities across both developed and emerging markets. Our internship program serves to identify motivated and talented current students who will gain relevant skills and knowledge through the internship. The program will begin with the standard orientation completed by new Research Associates and Analysts which serves as an introduction to accounting and financial modeling and the Sands Capital investment philosophy. This may be supplemented by ESG-specific orientations on ESG data providers and frameworks.
The primary area of focus will be research on ESG topics and monitoring of existing investments across our domestic and international portfolios in public and private markets.
Responsibilities:
Coordinate research activities with the ESG Team, including but not limited to:
Research ESG topics to share knowledge across the Research team
Complete quantitative and qualitative research and compile data on current holdings, at both the company and portfolio level, related to ESG factors (e.g., ratings, carbon metrics, board data, screens, etc.)
Synthesize large amounts of ESG data from external providers as well as internal tracking systems into concise, decision-useful information for Portfolio Managers and Analysts
Support research in other ongoing thematic projects on ESG topics such as climate change, modern slavery, etc.
Monitor ESG and Stewardship initiatives and trends within the asset management and other relevant industries
Participate in weekly Investment and Stewardship Team meetings
Other administrative or professional responsibilities, as needed
Exhibit behaviors consistent with Sands Capital's mission, values, and culture
Qualifications:
2nd or 3rd year undergraduate students or graduate students with at least one semester left before graduation working towards a degree in a relevant field (i.e., Business, Economics, Finance, Sustainability, etc.)
A genuine and demonstrable interest in investment and ESG research
Superior data analytics/Excel skills
Familiarity with common stewardship and ESG standards and frameworks (SASB, TCFD, UK Stewardship Code, etc.) and ratings agencies (MSCI, Sustainalytics, etc.)
Superior verbal and written communication skills
Exceptional work ethic and ability to complete assignments on time with limited supervision