Internship - Undergraduate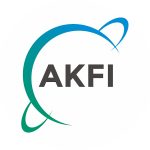 Website Actionable Knowledge Foundational Institute
Location: Remote, US
Overview/Role Description:
This is a remote volunteer role for a Researcher in Sustainability. The Researcher will be responsible for conducting research and analysis on sustainability, ESG, and digital transformation-related topics. The Researcher will be expected to stay up-to-date with industry trends, identify new research opportunities, and prepare reports on research findings for AKFI member companies.
Qualifications: 
• Strong research and analysis skills
• Knowledge of sustainability, ESG, and digital transformation-related topics
• Excellent written and verbal communication skills
• Ability to work independently and remotely
• Time management and organizational skills
• Experience in the industry and with research publications is a plus
• Preferred: Bachelor's or Master's degree in sustainability, business administration, or
related field
Application Instructions:
To apply, please submit your resume, a cover letter outlining your interest in the position and your relevant skills, and a portfolio showcasing your design and video editing work to execdirector@akfi.org. Please apply as soon as possible. Only the first 20 applicants will be considered.
Duration/Commitment: 
This is an unpaid internship position requiring a commitment of 5 hours per week for a minimum of 6 months. The intern will work remotely, with regular check-ins and communication with the marketing team.