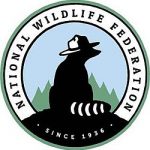 Website National Wildlife Federation
Location: Washington, D.C.
The salary range for this position is $46,000 – $52,000 annually, dependent on qualifications and experience.
Overview
Founded in 1936, the National Wildlife Federation (NWF or Federation) is America's largest and most trusted grassroots conservation organization with 53 state/territorial affiliates and more than six million members and supporters, including hunters, anglers, gardeners, birders, hikers, campers, paddlers, and outdoor enthusiasts of all stripes. The Federation's mission is to unite all Americans to ensure wildlife thrive in our rapidly changing world through programming focused on conserving wildlife, restoring habitats and waterways, expanding outdoor opportunities, connecting children with nature, and addressing the causes and consequences of climate change.
We are looking for a Research Coordinator to join our international team in Washington, DC (due to COVID-19 all employees are working remotely until we make return to office decisions, expected to be in early 2022). For the past thirty years, NWF has worked internationally to protect wildlife habitat in key regions of the tropics. The goal of our international work is to eliminate tropical deforestation and human rights abuses driven by the production of globally traded agricultural commodities (soy, beef, leather, palm oil, cocoa, pulp and paper).
In this role you will be responsible for helping coordinate a project that seeks to improve sustainable business practices of major meatpacking companies in Brazil and Paraguay. This includes conducting desk-based research, synthesizing technical information for non-technical audiences, producing compelling factsheets, policy briefings, presentation and other materials, as well as assisting with our external corporate engagement activities and providing internal administrative and operational support. The role is central to the overall success of the program.
Responsibilities
Work closely alongside scientists, researchers, and policy experts to help advance corporate deforestation-free supply chain solutions for key agricultural commodities in the tropics, with a specific focus on the cattle sector in Brazil and Paraguay.
Work closely alongside NWF staff and partners to secure new policies from key companies and drive implementation of those policies.
Conduct desk-based research, compile relevant scientific publications and reports, synthesize technical information for non-technical audiences and produce compelling corporate engagement materials, including factsheets, policy briefings, presentations, reports, etc.
Review, edit, and fact-check reports and documents developed internally and with our partners, as needed
Coordinate outreach and engagement to key meatpacking companies in Brazil and Paraguay as well as major investors, financial institutions, supermarkets and brands.
Provide administrative and operational support to help ensure the overall success of our international program, including tracking workflows and deliverables, compiling progress reports from partners, preparing grant reports for funders, scheduling internal and external calls and meetings, taking notes, and disseminate action items, organizing files and other relevant duties, as assigned.
Qualifications
At least 2 years of relevant experience.
Strong quantitative skills with the ability to synthesize research and visualize data.
Experience producing presentations, factsheets, policy briefs, and reports
Excellent writing and communication skills.
Excellent time management and organizational skills. Attention to detail is essential.
Ability to work independently, take initiative, prioritize work and meet deadlines.
Ability to handle multiple demands and different priorities.
Ability to work well under pressure.
Ability to work well with diverse stakeholders and groups.
Proficiency with Microsoft Office Suite.
Preferred Qualifications
At least 3 years of relevant experience.
Bachelor's or Master's degree in Economics, Statistics, Business Management, Environmental Studies, or related field.
Professional proficiency or fluency in Spanish and/or Portuguese.
Experience working with international teams and partners.
Experience working on large complex projects with multiple partners.
Experience working on issues related to agriculture production, tropical deforestation, and/or corporate sustainability practices.