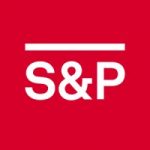 Website S&P Global
Location: San Francisco, CA
Overview
We are currently recruiting a research assistant to join our Sustainable Finance team within our Ratings practice.
You will specifically be working as part of a growing team of dedicated sustainable finance analysts on ESG research and contribute to the development, application and roll out of new products in the ESG and green finance space.
Responsibilities
Supporting the Americas Sustainable Finance team in the analysis for ESG Evaluations and Sustainable Financing Opinions.
Interacting with credit rating analytical teams to facilitate the inclusion of appropriate environmental, social, and governance factors in credit risk analysis and industry-based publications.
Supporting research and analysis of ESG, environmental and climate-related risks. This work should result in the publication of research commentaries that are widely read by the investment community.
Assisting interactions with external clients, including meeting with management teams in support of our credit ratings and the development and deployment of new sustainable finance products.
Qualifications
Education and Experience
Should have a bachelor's degree with some courses in sustainability, finance, and environmental management
2-3 years work experience
Knowledge of (and interest in) ESG, sustainability, responsible investing, environmental and climate finance
Skills and abilities
Excellent written and verbal communication skills
Ability to manipulate data from databases: charting, using pivot tables and some basic Excel manipulation, such as lookup functions and logical tests
Ability to work on Powerpoint presentations
Ability to work independently and be resourceful, gathering information from various internal and external sources to summarize trends and themes
High level of adaptability and flexibility
Ability to multitask and manage conflicting priorities
Strong analytical skills with attention to detail
Collaborative and team-oriented mindset
Proactive and self-motivated attitude
Preferred, but not required – proficiency in Spanish
This role is limited to persons with indefinite right to work in the United States.