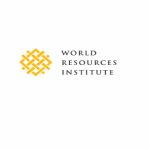 Website World Resources Institute
Location: Washington, DC
Overview
As the Research Assistant, you will join a passionate team within WRI's Center for Sustainable Business to support the build out of the institute's work around corporate climate advocacy. Corporate sustainability and climate action has long centered around companies' contributions to greenhouse gas emissions and commitments to reduce these impacts. While this remains a critical component of corporate climate action, attention has been building around the ways in which companies exercise political influence and the effect this has on the adoption of public policies designed to address the climate crisis. In the United States the private sector has immense influence over policy making, and often this influence is wielded in opposition to climate policy. WRI's Corporate Climate Policy Leadership team takes several approaches to addressing this misalignment.
This includes:
partnership and collaboration with peer NGOs to set standards for leadership on policy influence (AAA Framework for Climate Policy Leadership);
direct engagement with companies to assess, support, and improve their political activity; and
conducting original research on the mechanisms and processes of corporate climate policy engagement, including the development of tools and resources to support climate-aligned engagement.
In this role you will support the program manager in all aspects of this work with an eye towards increasing the impact of the program.
This position is remote due to Covid-19, but you will be based at WRI's office in Washington, DC once restrictions have lifted with the possibility to be continued as remote.
Responsibilities
Assist in developing the content for weekly newsletters focused on corporate climate advocacy intel and strategy
Track and record new corporate activity related to climate policy engagement, particularly activity stemming from trade or industry associations
Research emerging corporate social responsibility issues, such as supply chain equity and sustainable consumption
Contribute to written and graphic content for publications, reports, papers, and presentations
Support the development of communications materials for use internally, externally, and in pursuit of funding
Support monitoring and evaluation activities related to the program's corporate engagement
Qualifications
Degree required: Bachelor's degree in one of the following or related fields – environmental policy, business management, international relations, political science, environmental science, economics
Minimum of 1 year of job experience
Familiarity with climate action and related topics, with additional preference given to familiarity with:

National U.S. climate policy issues and international climate agreements
U.S. federal lawmaking processes
Trade/industry associations, corporate political funding, and lobbying
Corporate sustainability initiatives
Corporate ratings and rankings and data collection initiatives related to climate and sustainability
Corporate supply chains, procurement practices

Excellent oral and written communication skills
Experience with conducting and presenting qualitative research
A self-motivated learner with a willingness take on new challenges as required
Highly organized and attentive to detail
Ability to manage various moving parts with superb attention to detail, while keeping sight of the big picture
US work authorization is required for this position