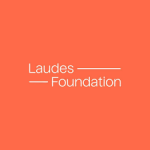 Website Laudes Foundation
Location: Remote
Overview
Laudes Foundation seeks an independent research team for undertaking a review of the potential social[1] aspects and consequences of the European Union's (EU) law to reduce net greenhouse emissions by at least 55% by 2030, and in particular of the  'Fit for 55' package. Complete proposals must be submitted by October 11, 2021. Key findings of the review will be published.
For more details download the full terms of reference.  
Laudes Foundation is an independent foundation committed to advancing the transition to a just and regenerative economy. We do this by supporting brave action that will inspire and challenge industry to harness its power for good. Action that inspires industry, to work collaboratively to create solutions and tools. And action that challenges industry, holding it to account and incentivizing change. Founded in 2020, Laudes Foundation is part of the Brenninkmeijer family enterprise and builds on six generations of entrepreneurship and philanthropy. In particular, we advance the industry-changing work of C&A Foundation. As an organisation committed to learning, we work to persistently and collaboratively influence capital markets and transform industry, starting with the built environment and fashion industries.
Background
There is clear momentum to decarbonise through EU policies, recently demonstrated by Commission's commitment to reduce greenhouse gas emissions by at least 55% by 2030 and net zero by 2050, compared to 1990 levels.[2]
At Laudes Foundation we believe that we must work on the transition to a net-zero carbon economy by 2050 to avert a global humanitarian crisis posed by climate change but we can only be successful if we do it in a fair and inclusive way. We aim to work on this goal by:
Working with civil society, business and policy makers to design and advocate for policies that would enable the transition to a net-zero carbon economy by 2050
Through our partners, ensuring that the policies are accounting for and mitigating their social impact so that the transition is just and fair
Purpose and Scope
Through an evidence review accompanied by a brief analytic paper, Laudes Foundation would like to gain a deeper understanding of the gender and social impacts and considerations affecting "Fit for 55" proposals (including the new Social Climate Fund) and the trade-off between the different policies in the following areas:
Gender and social impacts as well as gaps of the overall package (both positive and negative);
How potential negative social impacts are currently mitigated in the proposals and where there are mitigation gaps;
What are the interests and views of different decisionmakers such as Members of the European Parliament and Members States to the proposals in regards to the social impact of the proposals;
The most impacted stakeholder groups' perceptions of the equity of the proposals, their positions and organisations representing their interests and needs.
Opportunities for influence decisionmakers and affected stakeholders groups to ensure a successful design and implementation of the Fit for 55 proposals
Ideally, the research should consider the Fit for 55 package as a whole, although we would prioritise quality work which is done within the chosen time limit by February 28, 2022. If the scope is – with good reason – deemed too broad by the selected research organisation, Laudes Foundation may consider refining the scope of the targeted regulations with a subset of proposals which are considered the most potentially impactful in the context of this study (e.g., by focusing solely on the Emission Trading Scheme for transports and buildings).
The geographical scope of the study will be EU-level[3], with the option of focussing on a selection of individual or groupings of EU Member States that would: i) be the most likely to experience the social impacts of the package and/or, ii) be the most influential in the negotiations, both in terms of advancing the package of proposals or challenging it
The intention is to use this research to inform Laudes Foundation's strategy development in the space of policy advocacy on just transition with a primary focus on the carbon and energy transition.
Research Scope
Evidence Review of the social impacts of "Fit for 55" package of proposals. Desk review of existing academic and grey literature as well as existing official policy analyses and/or impact assessments addressing or lacking to address the potential effects of the "Fit for 55" package on different group of stakeholders (e.g. women, low-income households, workers at risk, migrants, communities of colour).
Analytic paper (white paper) addressing responses to possible stakeholder concerns  This should be a 10 – 15 page original 'think piece,' suitable for publication, discussing the following questions:
Which stakeholder groups are affected by the equity considerations of the Fit for 55 package?
What are their interests and needs?
What are the [3-5] most contentious issues that are expected to lead to trade-offs? Who are the stakeholders in these trade-offs?
What are effective ways in which social movement actors engaging with policy makers and each other?  What might enhance these efforts?
What could the EU member states do to mitigate potential negative impacts of the proposals?
Which are the EU member states and other actors (e.g., lobby groups, consumer organisations, trade unions) that have the biggest influence in advancing or derailing the proposals
Methodology
About the methodology
The methodology for the evidence review  should  include a mix of official impact assessment reports, academic papers, and grey literature,  In case there is not enough literature to get a comprehensive picture of impacts, interviews with appropriate actors and stakeholders may be added. All sources must be appropriately referenced in the literature review. Methods will be further informed through consultation with Laudes Foundation in the inception phase. This will need to be done during the inception phase of the research. The Research Team must be appropriately diverse and the research methodology should be gender sensitive and inclusive in its approach.
The accompanying analytic paper will provide commentary on what if any shifts are needed to enhance equity in Fit for 55 proposals.  The analytic paper will discuss and provide author's insights on the questions outlined above.
Data Collection
Important sources of information for this work may include Laudes Foundation staff and partners relevant to EU climate policy.
A draft report will be discussed in a meeting and circulated to relevant staff and management for review and comment prior to finalisation. The final report will be published on Laudes Foundation's website.