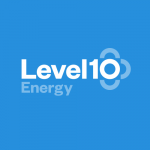 Website LevelTen Energy
Location: Seattle, WA
Overview: 
The Renewable Energy Transactions Project Manager will drive execution of Marketplace transactions for clients seeking to acquire or sell renewable energy projects or seeking energy offtake agreements. Additionally, you will initiate process improvement and standardization across teams to ensure seamless transactions. You will be also be involved in product improvement.
Responsibilities:
Transaction Support: Sell- and Buy-side Asset M&A, PPAs
Lead asset RFP and asset sale transactions, issuing and managing opportunities to ensuring maximum participation; coordinate issuers and respondents through transaction lifecycle.
Quarterback transactions internally and externally
Support the Transaction Team Lead to implement efficient and successful transaction processes, and generate ideas for continuous improvement
Manage PPA transactions and deal execution team, oversee developer participation and coordinate across internal teams
Business Development and Marketing:
Expand relationships with renewable energy asset buyers and sellers
Onboard new users onto the platform, giving demos and issuing log-in credentials
Strengthen and maintain relationships with existing platform users;
Lead RFP processes for both M&A and PPA transactions, coordinate project data quality and validation with platform users.
Support business development and product improvement projects
Represent developer and transaction process perspective in software and product design
Support project-focused communications strategy, including PR, social media, events, newsletters, thought leadership pieces, white papers, conferences, etc.
Qualifications:
The ideal candidate will have:
A Bachelor's degree from accredited college/university and relevant work experience in the renewable energy industry (3+ years of experience)
Worked in renewable energy, ideally on project development, M&A, or origination team
Experience working in deregulated wholesale energy markets, e.g., PJM, ERCOT etc.
Comfortable communicating on the phone and by email to external partners.
Ability to think quick on their feet and make decisions
Demonstrated ability to work cross-functionally with a variety of internal groups
Exceptional attention to detail
Experience in project management
An interest and aptitude in building and fostering positive relationships with key stakeholders both internal and external
Initiative and self-motivation
A high level of integrity
Familiarity with lean principles is a plus!
Computer skills including Tableau, Microsoft Office, Asana, SalesForce and other professional software.