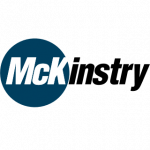 Website McKinstry
Location: Seattle, WA
Overview: 
At McKinstry, we're proud to be a diverse and passionate group of innovators and problem-solvers, builders and engineers, mentors and students. We believe the world needs curious, forward-thinking, solutions-oriented people who want to make our planet better. We are committed to strengthening our diversity through recruiting, developing, and retaining professionals from all backgrounds, and we believe that promoting diversity, equity, and inclusivity is an integral component of our continuing quest To Build a Thriving Planet. If you are looking to leave a purposeful mark on the world, then McKinstry is the place for you.
We are currently seeking a Regional Director to join our team as a member of our growing Energy division. At McKinstry, it is our mission is to make every building we touch more efficient. Energy efficiency in any built environment is critical - not just to the bottom line of the owner, but to the well-being of the planet. We are unsurpassed and nationally recognized as a premier provider of energy-efficient technologies, creating high-performance buildings and innovating solutions that get the most for every energy dollar. No matter what the energy challenge, we put all our energies into meeting it.
Responsibilities:
Leadership

Lead your regional ESCO Team.
Expand the McKinstry business model into other markets in the region.
Develop McKinstry's brand with local and state government entities as a sustainability consulting and services leader committed to improving sustainability in existing buildings.
Participate in the development of sustainability standards, policies and legislation.
Build and maintain relationships within industry leaders, associations and organizations.
Promote Energy Services externally and internally.
Team Management

Develop and execute strategic and tactical business plans.
Recruit, develop and retain employees.
Develop staffing plans; make recommendations regarding actions, including hiring, necessary to maintain balanced work and staffing levels.
Create and manage consulting processes: lead generation, sales, proposal creation and customer services delivery.
Develop and control business unit budgets.
Develop and communicate key business metrics.
Deliver profitable revenues and margins.
Ensure that non-mechanical work complies with applicable safety policies, codes, and regulations.
Business Development

Assess potential for expansion of the McKinstry business model into additional markets in the region.
Develop ways to profitably integrate Energy Services, Facility Services and Technical
Services sales proposals, product offerings, processes and procedures.
Define business unit sales policies.
Promote the inclusion of sustainability services in sales proposals.
Negotiate contracts with clients.
Achieve personal project utilization goal.
Qualifications:

Must have demonstrated proficiency for all the responsibilities of a Director of Regional Operations.
Intermediate knowledge of Microsoft Office Suite – Word, Excel, PowerPoint, Outlook and Visio required; working knowledge of SharePoint preferred.
Thorough understanding of how sustainability standards and legislation interact to affect specific situations and clients required.
Knowledge of government energy initiatives required.
Expertise in standards and legislation regarding energy initiatives.
Four (4) year college-level training in architecture, architectural engineering, engineering, mechanical/electrical engineering or related field, or equivalent professional experience required.
Fourteen (14) years of engineering, construction, real estate and/or facility services project management experience required.
Advanced knowledge of financial management programs and software required.