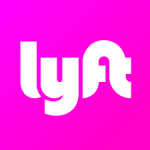 Website Lyft
Location: Anywhere in the U.S.
Overview
At Lyft, our mission is to improve people's lives with the world's best transportation. To do this, we start with our own community by creating an open, inclusive, and diverse organization.
Lyft's Real Estate, Development, Operations, & Environmental, Health & Safety (EHS) team is developing strategies to support our net-zero environmental, social and governance goals. We are hiring a Real Estate Sustainability Intern to manage operational initiatives such as measuring current emissions, implementing emission elimination strategies, and exploring future solutions. Our diverse portfolio of leases includes office, industrial, retail, parking, and lab spaces with a variety of equipment and operational uses supporting all Lyft lines of business globally. We're seeking a motivated individual to bridge silos and facilitate collaboration between our cross functional subject matter experts in Construction, Facilities Management, Architecture & Design, Lease Administration, and Real Estate Management in order to achieve our objectives.
This is a summer 2022 internship. Candidates must be available during this term.
Responsibilities
Gathering and compiling data measuring usage of various emissions sources from our portfolio of leased locations, and reporting that information to cross functional stakeholders
Researching alternative building and equipment solutions to reduce emissions at our leased facilities
Researching industry best practices for calculating indirect emissions usage related to our global real estate portfolio
Managing project goals and timelines
Liaising with third-party utility management service and onboarding vendors to usage tracking programs
Qualifications
Undergraduate or graduate candidates with an interest or focus in Real Estate, Architecture, Design, Construction, Environmental Health & Safety (EH&S) or Project Management
Experience with sustainability metrics and reporting preferred
Good with database and record keeping, experience performing qualitative research and/or data analysis preferred
Excellent verbal and written communication skills
Proficient in Excel and Word, or equivalent software
Exceptional problem-solving and presentation skills
Ability to prioritize, multi-task and maintain flexibility in a fast-paced environment
Proven self-starter with an entrepreneurial and scrappy spirit
Knowledge of Lyft's brand and mission