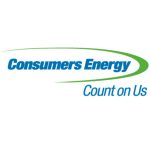 Website Consumers Energy
Location: Michigan
Overview
The Quantitative Analyst position will develop pro forma financial models and quantitative studies analysis of historical and forecasted prices, loads, and marginal system costs of renewable energy assets (e.g., wind, solar, storage, etc.).  These models / analyses will be used by senior management to evaluate investment opportunities.  This position will also support debt financings, tax equity investments and cash equity investments for these assets, including assisting the Director with due diligence requests from lenders and investors, managing data rooms and developing financial models in support of these financings.
Responsibilities
Support business development team on renewable energy projects (wind, solar and storage) from initial screening through bid submission by providing financial modeling and sensitivities analysis for project evaluations and deal structuring.
Assist Business Development and Finance with the development and modeling of market analysis in support of Enterprises' growth efforts.
Support debt and tax equity financings for renewable energy assets, including cash flow analysis, tax equity/debt sizing, negotiations, and lender/investor due diligence management.
Assist with project due diligence by managing information requests from cross functional teams, including accounting, tax and risk management.
Perform Ad-hoc financial analysis on various existing operation assets assists asset managers in assessing performance and developing project budgets and forecasts.
Knowledge, Skills, and Abilities
Demonstrate strong analytical skills such as identifying problems, using data driven approach to analyze and propose effective solutions.
Ability to communicate with business customers and team members effectively.
Ability to learn from existing financial models at a fast pace and apply the learnings to new projects.
Knowledgeable of financial statements; including income statement, statement of cash flow, balance sheet and statement of equity.
Knowledgeable of and able to calculate basic financial metrics such as NPV, IRR, Free Cash Flow, Payback Period, etc.
Qualifications
Bachelor's Degree in Finance, Accounting or Engineering or equivalent field of study.
2+ years of experience with financial modeling with Excel
Strong written and verbal communication skills.
Preferred Qualifications
Master's Degree preferred
Renewable energy markets experience (storage, solar, wind background).