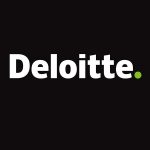 Website Deloitte
Location: Multiple
Overview
Are you a strategic thinker, intrigued by finding solutions to complex problems? Do you look forward to rolling up your sleeves with others, understanding the needs of new business clients, and developing persuasive responses to those needs? Do you have skills in strategy development, visual thinking, writing, and disciplined project management? Interest in the sustainability arena of business today? Read on to learn more about becoming a pursuit manager on our team.
Responsibilities
As a pursuit manager focused on supporting Deloitte's Environmental, Social, and Governance (ESG) services practice, you'll use your skills and experience to:
Manage the pursuit process for Deloitte's new business ESG opportunities.
Develop pursuit strategies by applying targeting and sales principles to uncover target client needs, brainstorm solutions to challenges and benefits for target clients, and identify win themes and compelling messages.
Curate, develop, and maintain content and libraries of pursuit and sales materials for Deloitte's ESG practice.
Develop relationships with Deloitte's ESG client service leaders.
Transform strategic thinking into persuasive written and visual messages that differentiate Deloitte, such as proposals and oral presentations.
Coach pursuit teams for presentations and lead the creation of presentation collateral.
Contribute to developing Deloitte's ESG pursuit team, including collaborating with other pursuit team members, continuously refining and improving pursuit strategies, and acting as a project-by-project liaison between our team and the broader organization.
Qualifications
Bachelor's degree in communications, marketing, humanities, or related disciplines, with advanced degree preferred.
Minimum of 8 years of relevant experience in business-to-business communications and/or strategic marketing communications directed to Fortune 500 organizations; experience in a professional services environment preferred; uniquely skilled academic communicators with Ph.D.s or ABDs will also be considered.
Pursuit, sales, or business development experience in a Big Four or professional services environment a plus.
Excellent communicator, writer, editor, leader, and strategist, with a keen eye for detail.
Experience leading teams in strategic discussion.
Experience managing complex, multi-dimensional projects.
Experience in public speaking and presentation training/coaching and/or delivery preferred.
Proficiency in Microsoft Word, PowerPoint, Excel, Teams, and SharePoint.
This role is heavily virtual, but candidates should be able to travel approximately 15% depending on project requirements, training, and business need fluctuations.
Limited immigration sponsorship may be available.