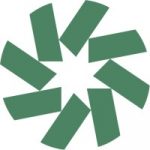 Website Southface Institute
Location: Atlanta, GA
Overview
Southface is seeking a dynamic professional to advance sustainability solutions in communities, working primarily at the local and state level. The ideal candidate is passionate about climate action as fundamental to building a regenerative economy, and has a background in public policy or sustainability.
Our Policy & Sustainability Services teams prioritize and champion the state and local policies that propel the clean energy and resource efficiency movement forward. We know that the development and implementation of sound policy have the ability to transform the market for a clean energy economy, and we are working with our partners to influence data-driven, rigorous approaches to a low-carbon future. We strive to advance these goals through authentic and strategic engagement of communities, advocates, industry, policymakers, and local government.
Southface Institute, a nonprofit 501(c)(3) organization, is leading the way toward a sustainable, equitable and healthy built environment for all. Since 1978, our programs have closed the gap between environmental awareness and action by promoting scalable resource efficiency and clean energy solutions for homes, workplaces and communities. Our practice of regenerative placemaking amplifies real-world strategies to create a built environment where the synergy between ecological and human needs supports both health and well-being while creating resilient, equitable and thriving communities, striving to achieve a low-carbon future.
Responsibilities
Specific responsibilities include, but are not limited to:
Plan, direct and manage multiple projects effectively and efficiently
Coordinate and collaborate with our partners to plan and implement effective multi-disciplinary and integrated sustainability initiatives
Cultivate and expand trusted relationships by providing clear, fact-based analysis and resources
Conduct training of project team to ensure successful planning, execution, delivery and support of projects
Respond to requests for proposals in partnership with other members of the team
Qualifications
The successful applicant for the position will meet the following requirements:
Bachelor's degree or comparable experience in political science, public administration, planning, economics, public policy, environmental science, sustainability or related fields.
Three to five years of project management experience
Proven exceptional task management and organizational skills while leading multiple projects, tasks and deadlines
Demonstrated experience in responding to partners, program participants and team in a service-oriented environment
Strong presentation, verbal, visual and written communication skills and the ability to present to diverse audiences
Excellent knowledge of MS Office
Collaborative and positive team-building demeanor
Valid driver's license with no major violations