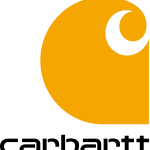 Website Carhartt
Location: Dearborn, MI
Overview:
The Sustainability Project Manager is responsible for overseeing the execution of the Sustainability Strategy. This role will do this by leading the relationship building of cross functional partners that will support work needed to achieve the brands sustainability goals and seasonal sustainability initiatives through our Go-To-Market (GTM) process, including product creation, marketing, and commercialization. This role will really be the glue that connects the different cross functional teams in order to ensure best in class execution with a strong focus on alignment.
In our words and by our actions, we strive to emulate the hardworking example set forth by our founder, Hamilton Carhartt. We Lead Business by creating value, delivering on results, and making changes along the way. We Lead Self by being inclusive, recognizing that our differences make us stronger as we strive to build a better world, together, for all hardworking people. We Lead Others by communicating and clearly defining the path as we walk bravely into the future. Working at Carhartt, we are all given a seat at the table and the honor of continuing the legacy.
Responsibilities:

Drive the execution and progress of the sustainability strategy for the company, working to align cross-functional teams to help fulfill strategic objectives in sustainability (e.g., Repair, Recommerce, Packaging).
Help to Define the Project Plan, Identify deliverables, develop timelines, and manage budget parameters.
Lead the project by working with your cross functional sustainability action team and partners internally and externally to drive clear consistent communication and alignment across the group.
By leading this Project Plan will allow you to be responsible for monitoring the progress, leading weekly check ins, as well as sharing out project tracking, and identifying gaps and opportunities where needed.
This role will be tasked with understanding the project risk and have a comprehensive understanding of when gaps or challenges need to be escalated
Works closely with cross functional teams (Global Product, Marketing, Legal, Supply Chain) in order to execute smooth hand off of work and proper leadership approvals to ensure alignment for execution.
Work as a true execution leader of the sustainability strategy, working very close to the Director of Sustainability to ensure all deliverables are complete with consistency.
Track project performance specifically to analyze the successful completion of short and long term goals.
This role will lead relationship building with cross functional partners by building trust among internal partners and driving influence in decision making across the teams.
Implement and Lead Operational Process in order to achieve excellence in execution of the sustainability strategy.
Qualifications:

Associate's Degree Preferred in Marketing or Related Field
Equivalent work experience may be considered in lieu of degree
7 or more years of relevant marketing experience in a product-oriented, consumer driven company.
5 or more years of project management experience, Sustainability experience a plus.
Outstanding organizational skills with demonstrated ability to prioritize workload and attention to detail.
Excellent written and oral communication skills with the proven ability to communicate with all levels of management.
Team mentality, passion for sustainability and ability to connect the dots.
Ability to be a Team Player with driving a sense of calmness in high stress situations
Advanced experience and proficiency using Excel, PowerPoint/Keynote, Word, etc.