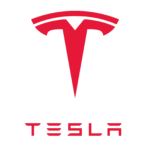 Website Tesla
Location: Fremont, California
Overview:
We are looking for a highly skilled and motivated Project Manager to support our Supply Chain Organization in strategic procurement topics with a focus on supplier environmental, social and governance (ESG) audits. The role requires in-depth knowledge of international standards and practices in the areas of environmental and social responsibility, as well as an understanding of auditing large industrial facilities to assess and monitor compliance. Your focus will be on managing supplier's progress through our ESG audit program from start to finish. The role will also require close work with internal stakeholders, particularly those in the procurement organization, to help them understand the results of audits, how to enhance supplier performance and how to identify potential warning signs during on-site supplier visits. You will interact with both key leadership personnel as well as day-to-day operations on a regular basis and hence require the ability to perform hands on operational tasks as well as strategize on longer term solutions.
What You'll Do:
Set strategic direction for Tesla's global CSR program and define core processes for supplier engagement and driving corrective actions
Drive engagement with suppliers on ESG audit expectations, including supplier prioritization, audit scheduling, and corrective action plans
Contribute to the development of internal systems to track supplier progress, performance KPIs and corrective actions
Develop mechanisms to collect, interpret, and analyze relevant data to monitor progress against goals, identify opportunities for improvement, and communicate success
Monitor compliance with the Tesla Supplier Code of Conduct and other required international labor, social, environmental, health and safety regulations as well as CSR expectations and recommend refinements and enhancements to monitoring processes
Develop internal training to increase visibility and support of the sustainability value proposition for supplier audits
As project lead, document project approach, timelines, milestones, and deliverables and present to project steering committee
Collaborate with global teams to enhance Tesla ESG audit standards and methodology
Build and manage relationships with internal teams to facilitate engagement
What You'll Bring:
Bachelor's degree in Supply Chain, Operations Management, Business or Sustainability and/or equivalent experience or evidence of exceptional ability
2+ years of strategic and operational supplier due diligence experience in automotive, consulting and/or tech industry including experience in industrial facility auditing and monitoring
Extensive knowledge of international norms and standards for social, environmental and ethical responsibility (e.g., ISO 14001, OHSAS 18001, SA 8000, RBA, Universal Declaration of Human Rights, etc.)
Experience interacting with large and diverse supply base, preferably in the automotive, technology or energy sector
Background in supply chain sustainability, responsible sourcing, and/or mining preferred
Ability to present complex issues in a clear and concise manner and provide succinct results-oriented supply chain expertise
Strong organizational skills and the ability to prioritize and manage regulatory analysis and implementation with demanding deadlines
Exceptional communication, strategic thinking, and interpersonal skills
Experience working across and successfully influencing multiple internal stakeholders
Ability to travel extensively, domestically, and internationally
Compensation + Benefits:
Along with competitive pay, as a full-time Tesla employee, you are eligible for the following benefits at day 1 of hire:
Aetna PPO and HSA plans > 2 medical plan options with $0 payroll deduction
Family-building, fertility, adoption and surrogacy benefits
Dental (including orthodontic coverage) and vision plans, both have options with a $0 paycheck contribution
Company Paid (Health Savings Account) HSA Contribution when enrolled in the High Deductible Aetna medical plan with HSA
Healthcare and Dependent Care Flexible Spending Accounts (FSA)
LGBTQ+ care concierge services
401(k) with employer match, Employee Stock Purchase Plans, and other financial benefits
Company paid Basic Life, AD&D, short-term and long-term disability insurance
Employee Assistance Program
Sick and Vacation time (Flex time for salary positions), and Paid Holidays
Back-up childcare and parenting support resources
Voluntary benefits to include: critical illness, hospital indemnity, accident insurance, theft & legal services, and pet insurance
Weight Loss and Tobacco Cessation Programs
Tesla Babies program
Commuter benefits
Employee discounts and perks program
Expected Compensation
$68,000 – $252,000/annual salary + cash and stock awards + benefits
Pay offered may vary depending on multiple individualized factors, including market location, job-related knowledge, skills, and experience. The total compensation package for this position may also include other elements dependent on the position offered. Details of participation in these benefit plans will be provided if an employee receives an offer of employment.