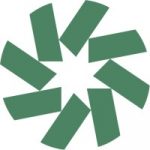 Website Southface
Location: Atlanta, GA and Sarasota, FL
Overview
Southface Institute, a nonprofit 501(c)(3) organization, is leading the way toward a sustainable, equitable and healthy built environment for all. Since 1978, our programs have closed the gap between environmental awareness and action by promoting scalable resource efficiency and clean energy solutions for homes, workplaces and communities. Our practice of regenerative placemaking amplifies real-world strategies to create a built environment where the synergy between ecological and human needs supports both health and well-being while creating resilient, equitable and thriving communities, striving to achieve a low-carbon future.
Position Overview
The Project Manager will provide vital support and management over Advocacy Program projects in Georgia and Florida. Specific responsibilities of this role may include, but are not limited to:
Plans, directs or manages clean energy and climate policy coalition advocacy projects efficiently and effectively
Manages state climate coalition project team meetings
Manages relationships with allies and companies across the clean energy technology value chain
Supports research and writing on utility regulatory policy in the Southeast
Effectively advocates for clean energy policy and regulation in Georgia and Florida
Assists with assessing and tracking climate and energy policy in the Southeast
Supports efforts to pursue new business and advocacy opportunities as they develop in the Southeast.
Qualifications
Minimum of bachelor's degree, graduate level degree preferred
Minimum of four (4) years of experience, graduate degree may satisfy this requirement
Project management skills that could be readily applied to the job responsibilities listed above
Direct experience working with diverse stakeholder groups including environmental justice, social equity, and labor representatives considered a plus
Policy research and technical report writing experience is preferred
Ability to manage and prioritize project deadlines
Collaborative and positive demeanor
Demonstrated commitment to Southface's mission
Valid driver's license is required with no major violations
Benefits
Southface offers a competitive health and benefits program:
Salary commensurate with experience
17 days of Paid Time Off annually (prorated in your first year)
13 paid holidays annually (Office closed December 24 through January 1)
Medical, dental and vision insurance benefits
403(b) retirement plan with Southface match after one year of service
Professional development opportunities, including building certification credential trainings
Continuing education
Flexible work schedule
Organizational culture that highly values the contributions and character of its employees.
FL Application Link: https://southface.isolvedhire.com/jobs/464147.html 
GA Application Link: https://southface.isolvedhire.com/jobs/464147.html