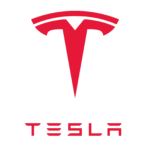 Website Tesla
Location: Palo Alto, California
Overview:
Tesla's mission is to accelerate the world's transition to sustainable energy. One of the most important parts of our products is the EV battery. The mining and processing of key materials needed for the battery such as lithium, nickel, cobalt and graphite can have significant environmental and social impacts.
We are looking for a Project Manager to support our efforts to reduce GHG emissions and address environmental and social risks in our battery supply chain, particularly related to mining and refining.
What You'll Do:
Identify and develop responses to environmental and social risks Tesla's battery supply chain
Collect and analyze supplier CO2 / GHG data
Collaborate with Tesla internal stakeholders to deploy supplier GHG programs
Conduct and review Life Cycle Analyses (LCAs)
Review suppliers' sustainability reporting and conduct qualitative analysis on content
Review audit and NGO reports
Monitor suppliers' audit status and corrective action plan (CAP) implementation
Develop sustainability performance measures for supplier ESG benchmarking
Analyze implications of existing or upcoming supply chain regulation
What You'll Bring:
Master's Degree in Environmental Management, Business, Supply Chain, Engineering, Chemistry
Understanding of environmental and social risks in mineral supply chains, incl. deforestation, tailings, water and air pollution, labor conditions
Understanding of methodologies to collect and analyze environmental data, for example LCA, carbon footprinting, GBA GHG Rulebook, etc.
Excellent research and presentation skills
Comfortable working in ambiguity and with multiple competing priorities
Strong ability to organize and analyze data from diverse sources to communicate findings and recommendations to leadership.
Preferred:
Knowledge of mining and battery metals processing, including of the regional contexts in which battery metals are mined
Chinese / Mandarin language skills
Basic knowledge of responsible sourcing standards and frameworks, including the OECD Due Diligence Guidances, the Initiative for Responsible Minerals Assurance (IRMA) Standard
Tableau, strong Excel skills, data collection
Compensation + Benefits:
Along with competitive pay, as a full-time Tesla employee, you are eligible for the following benefits at day 1 of hire:
Aetna PPO and HSA plans > 2 medical plan options with $0 payroll deduction
Family-building, fertility, adoption and surrogacy benefits
Dental (including orthodontic coverage) and vision plans, both have options with a $0 paycheck contribution
Company Paid (Health Savings Account) HSA Contribution when enrolled in the High Deductible Aetna medical plan with HSA
Healthcare and Dependent Care Flexible Spending Accounts (FSA)
LGBTQ+ care concierge services
401(k) with employer match, Employee Stock Purchase Plans, and other financial benefits
Company paid Basic Life, AD&D, short-term and long-term disability insurance
Employee Assistance Program
Sick and Vacation time (Flex time for salary positions), and Paid Holidays
Back-up childcare and parenting support resources
Voluntary benefits to include: critical illness, hospital indemnity, accident insurance, theft & legal services, and pet insurance
Weight Loss and Tobacco Cessation Programs
Tesla Babies program
Commuter benefits
Employee discounts and perks program
Expected Compensation
$68,000 – $252,000/annual salary + cash and stock awards + benefits
Pay offered may vary depending on multiple individualized factors, including market location, job-related knowledge, skills, and experience. The total compensation package for this position may also include other elements dependent on the position offered. Details of participation in these benefit plans will be provided if an employee receives an offer of employment.