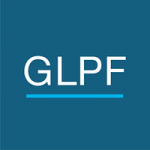 Website The Great Lakes Protection Fund
Location: Evanston, IL
Overview
The Great Lakes Protection Fund is looking for a project development manager to join our team. In this role, you will leverage your opportunity-spotting and networking skills to design and develop strategic
investments to protect and restore the Great Lakes ecosystem.
As part of the Fund's program team, you will work with your teammates and outside experts to identify project opportunities, build multi-disciplinary project teams, review project plans, conduct due
diligence, and recommend program investments to our board. We have a collaborative project development process, and we want someone who thinks strategically about innovation. Your ability to
identify promising ideas, develop leaders and teams, and build a network of advisors will be vital in maintaining our pipeline of investment opportunities.
When safe to do so, you will work from our office in Evanston, IL. Still, we expect you will want to travel to meet with prospective teams, consult with experts, and listen for intriguing ideas at conferences and meetings.
The ideal candidate is a mature professional who is an explorer, a detective, and a diplomat.
Ideal Candidate
Has an advanced degree and over seven years of professional experience in more than one sector,
Has successfully built new businesses, programs, technologies, or initiatives,
Has a strong record of accomplishment and a proven ability to work independently and as a team member,
Is an excellent communicator, verbally and in writing,
Is familiar with Great Lakes environmental issues,
Is a lifelong learner, especially in science and technology,
Is a self-starter and highly organized, and
Has an enduring sense of humor.
To Apply
If you enjoy discovering creative solutions to complex problems, thrive in a small team, and have a solid record of accomplishment, please apply. Love of the Great Lakes and baking skills are welcomed.
Please send a letter of interest and resume to position@glpf.org.