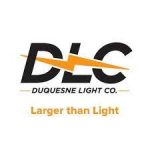 Website Duquesne Light Company
Location: Pittsburgh, PA / remote
Overview
Duquesne Light Company, headquartered in downtown Pittsburgh, is a leader in providing electric energy and has been in the forefront of the electric energy market, with a history rooted in technological innovation and superior customer service. Today, the company continues its role as a leader in the transmission and distribution of electric energy, providing a secure supply of reliable power to more than half a million customers in southwestern Pennsylvania.
Duquesne Light Company is committed to creating a culture of inclusion.  We value and respect the unique differences and experiences of our employees.   We believe that our differences lead to better collaboration, innovation and outcomes.  We want you to join our team!
Electricity is fueling a new era of mobility. With electric vehicle (EV) purchases in the Pittsburgh region projected to reach 50,000 within 10 years, Duquesne Light is working to maximize the benefits of EVs for all customers and communities the company serves.  At Duquesne Light, the Project Developer (Fleet) will join a dynamic team focused on creating a more sustainable future by revolutionizing our region's transportation system.
The Project Developer (Fleet), Transportation Electrification (TE), will lead the implementation of innovative products and services that drive fleet electrification throughout the Company's service territory. This high-profile and visible role will build relationships with local businesses, municipalities, school districts, transit operators, and others to develop successful projects within two new TE Program offerings. Through the Fleet Electrification Advisory Service, the Project Developer (Fleet) will work directly with customers' fleet managers to deliver a customized fleet electrification roadmap to the customer. In the Fleet & Transit Charging Infrastructure Pilot, the Project Developer (Fleet) will develop projects and be responsible for meeting fleet charging station installation targets. The position will also be responsible for supporting Duquesne Light's 30×30 goal of powering 30% of the Company's fleet with electricity by 2030.
Responsibilities
Cultivate effective business relationships with target commercial customers, including with fleet, facility, parking, energy, and sustainability managerial professionals, and communicate the full scope of solutions available to help customers electrify their fleets and install required charging infrastructure and achieve the Company's TE Program objectives.
Communicate with decision makers and other customer representatives to develop positive relationships to secure participation in the Company's TE Program offerings.
Coordinate with Duquesne Light Customer Service and External Affairs internal stakeholders to inform customer pipeline and maintain a positive customer experience for customers considering or participating in TE Program offerings.
Plan, direct and monitor all aspects of the Fleet Electrification Advisory Service by working directly with customer to collect fleet data and oversee data analysis to produce a customized fleet electrification roadmap.
Plan, direct and monitor all customer-focused aspects of Fleet & Transit Charging Infrastructure Pilot project development including, but not limited to, the following: electric vehicle, charging station, and program participation education, application support, grant support, eligibility screening, and agreement negotiation.
Plan, direct and monitor all internal-focused aspects of Fleet & Transit Charging Infrastructure Pilot project development including project planning (scope, budget, and timeline) and project execution (engineering and construction) adhering to internal business processes.
Maintain contact with customer throughout the project execution to ensure customer satisfaction.
Monitor program budgets and forecast spend to ensure programs are optimally subscribed.
Maintain accurate records and assist with company and regulatory reporting.
Collaborate with the team marketing lead to plan and deliver technical assistance through activities such as trainings, workshops, webinars and case studies.
Foster relationships with trade allies such as automotive sales representatives, charging station vendors, electrical contractors, and others to encourage program promotion.
Perform additional duties and responsibilities as assigned to support business needs.
The position will be based in Pittsburgh, PA, and requires regular travel throughout the Duquesne Light service territory.
Education and Experience
Roles at this level require a university/college degree. Higher level education such as a bachelor's degree in business, engineering, or sustainability is required. A minimum of three to seven years of experience in program management or project development is desired.
Skills
Energy and enthusiasm for creating innovative, sustainable change in the Pittsburgh region
Excellent written/oral communication and interpersonal skills
Exudes an entrepreneurial spirit and thrives in a team-oriented, collaborative-environment
Ability to adapt to rapidly changing business needs
Keen attention to detail, self-motivated, and organized
Ability to understand and communicate technical concepts of EV products and services, and maintain knowledge of industry trends
Ability to assess project viability on a technical and financial basis
Ability to develop vendor relationships and regional strategic partnerships for specific projects
Technical sales related experience in the energy services sector and knowledge of engineering and construction practices obtained through demonstrated experience is a plus
Ability to understand the convergence of sustainable technology solutions and customer needs