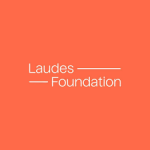 Website Laudes Foundation
Location: Amsterdam, North Holland, Netherlands
Overview
We are a new, independent foundation joining the movement that is responding to the dual crises of climate change and inequality by supportive brave, innovative efforts that inspire and challenge industry to harness its power for good.
Laudes Foundation provides our partners with philanthropic capital, expertise and connections. We work collectively with and through specific industries to help catalyse systems change. At the same time, we influence those working in the global financial system to redirect the flow of capital to ensure investment encourages good business practices.
We work with businesses, shareholders, investors, workers and producers to create a new definition of value beyond shareholder value alone. This means rallying thought leaders and academics to make that definition credible; supporting civil society to make it plausible; mobilising media and movement-builders to make it desirable; influencing policymakers to make it effective; engaging financiers to make it feasible; and empowering citizens to make it beneficial.
We champion transparency, equity and diversity, innovation, and collaboration, and we both learn from our peers and partners and share our insights and knowledge widely.
In your role as Programme Officer you support the Built Environment team with the delivery of the Built Environment Programme, by supporting and scaling regenerative and inclusive built environment interventions that work with and through industry to address the dual crises of inequality and climate change.
Responsibilities
Strategy

. Support the Built Environment team with rolling out the strategy and five-year strategic plan of the Built Environment Programme – to accelerate progress towards an inclusive and regenerative urban built environment that prioritises decarbonisation and wellbeing for all.

Delivery

. Support the delivery of the programme by assisting the programme managers in conducting due diligence, developing grant conditions, designing and implementing grant monitoring and evaluation processes, as well as assisting monitoring and evaluation activities.

Partner Management

. Coordinate with the team tracking pipeline of partnerships and stakeholders to inspire, innovate, evidence and advocate for regenerative buildings – and in establishing a coalition of actors capable of delivering systemic change across the Built Environment Programme.

Convening

. Assist the team with all logistical aspects of convening thought leaders, stakeholders and partners to promote dialogue on the goals of the Built Environment programme.

Learning

. Proactively contribute to a learning dynamic within the foundation by supporting the team in researching, analysing and sharing new and relevant insights with the wider team.

Budget Management

. Contribute to the development and tracking of the administrative and programmatic budget.

Culture

: Alongside the Built Environment team, play a role in the development and maintenance of a culture of excellence, teamwork and trust at the foundation.
Qualifications
To be successful in this role, you typically enjoy working in a fast-paced and changing environment, supporting the delivery of complex programmes.
Ideally, you meet the following requirements:
Bachelor's degree in a relevant discipline such as law, business, humanities or international relations or equivalent level obtained by work experience;
At least three years of work experience in a dynamic, internationally focused business environment and/or international NGO, or similar environment;
An appreciation and awareness of sustainable built environment issues;
Good analytical and writing skills, combined with problem-solving skills;
Good networking and communication skills;
Fluent in English and preferably at least one other language of the countries where the foundation is active.