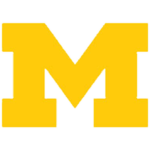 Website The University of Michigan
Location: Ann Arbor, MI
Overview
The Office of Undergraduate Programs (OUP) serves prospective and current BBA, preferred admission and Minor in Business students. The Program Officer, Academic Success will develop, plan, and implement a residential academic summer program for a targeted population of incoming Ross School of Business undergraduate students. This program will provide relevant coursework for credit and programming designed to provide a foundation for success as a Ross BBA student. You will also contribute to programming through the first year of the Ross BBA for this population of students who were enrolled in the summer program. You will report to the Academic Success Director.
Responsibilities
Program Development
Develop with the Academic Success Director a summer session and first-year program for a defined group of admitted Ross BBA students (up to 100 students).
Determine and coordinate coursework (credit and non-credit), instruction, and other workshops/events.
Determine the length of the program and set daily agendas with program goals in mind
Facilitate execution of program goals by identifying and promoting important relationships at the school, campus, and community levels.
Identify and engage other first-year Ross BBA students who could benefit from program services
Prepare and update program materials, communications, websites, newsletters, and presentations.
Program Development
Oversee the planning and coordination of all logistics of program, including campus housing.
Plan organizational meetings with faculty and staff directors on design, finance, and operational aspects of the program.
Manage all forms of correspondence related to program with internal and external members
Hire, train, and manage residential and non-residential temporary staff.
Oversee and maintain project timelines and deadlines. Maintain central database for programs
Partnering and Innovation
Function as primary contact and representative for the programs.
Be the liaison between program students and applicable Ross and University departments.
Respond to email, phone, and written requests for program information from prospective and current undergraduate students and families
Contribute to and collaborate on the Ross School's Strategic Diversity and Inclusion goals
Evaluation and Process Improvement
Monitor program effectiveness. Solicit and respond to feedback regarding different aspects of the program.
Gather program data using the most relevant method (survey design, survey administration, focus groups).
Analyze data, present recommendations to program directors and recommend actions for future programming and continuous improvement.
Ensure that program costs remain within projected budget guidelines and implement events within budget.
Monitor expenses, conduct reconciliations, and prepare reports on activity costs.
Qualifications
Bachelor's degree and 3 or more years' work experience with program coordination or equivalanet combination of education and related work experience.
Experience supporting students in an academic program
Must have the ability to work with diverse populations and to promote intercultural competencies.
Demonstrated project management, and event planning.
Customer-service oriented.