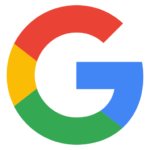 Website Google
Location: New York, NY; Sunnyvale, CA; Washington, DC; San Francisco, CA, Remote Eligible
Overview
The Global Sustainability team drives the development and implementation of Google's cross-functional sustainability strategy to further empower action, ensure alignment, and drive prioritization. Our mission is to identify leadership opportunities, mitigate risks, and secure financial and engineering investment. The Sustainability Reporting team works to increase transparency, external awareness, and recognition of Google's sustainability strategy and progress.
As a Program Manager, you'll work cross-functionally to drive continuous evolution and implementation of Google's global sustainability reporting and disclosure strategy.
Responsibilities
Contribute to ongoing evolution and implementation of global sustainability reporting and disclosure strategy
Manage preparation of annual corporate sustainability reports, including Environmental Report, CDP Response, EU Non-financial Reporting Directive (EU NFRD) Report, and Sustainability Bond Impact Report
Partner with cross-functional, internal stakeholders across Google to execute key sustainability reporting activities, such as drafting, reviewing, and due diligence
Improve alignment of our public sustainability narrative, metrics, and claims across key channels
Lead engagements with external consultants and other partners to support key workstreams
Minimum Qualifications
Bachelor's degree or equivalent practical experience.
4 years of relevant experience in sustainability or project management.
Experience with sustainability reporting and related frameworks (e.g., CDP, Task Force on Climate-related Financial Disclosures (TCFD) and Global Reporting Initiative (GRI)).
Preferred Qualifications
Master's degree
Experience leading development and implementation of sustainability reporting, strategy, and/or projects in a large organization
Knowledge of topics and trends related to sustainability reporting and corporate sustainability strategy, including key environmental challenges and solutions (e.g., climate change, clean energy, carbon foot-printing, water, and circular economy)
Knowledge of environmental, social, and governance (ESG) ratings/rankings (e.g., Dow Jones Sustainability Index (DJSI), MSCI, and Sustainalytics)
Ability to drive projects from idea through to implementation, including identifying and implementing process improvements
Excellent project management skills