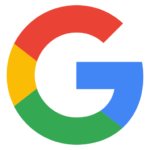 Website Google
Location: Washington, D.C.
Overview
A problem isn't truly solved until it's solved for all. That's why Googlers build products that help create opportunities for everyone, whether down the street or across the globe. As a Program Manager at Google, you'll lead complex, multi-disciplinary projects from start to finish — working with stakeholders to plan requirements, manage project schedules, identify risks, and communicate clearly with cross-functional partners across the company. Your projects will often span offices, time zones, and hemispheres. It's your job to coordinate the players and keep them up to date on progress and deadlines.
Our goal is to build a Google that looks like the world around us — and we want Googlers to stay and grow when they join us. As part of our efforts to build a Google for everyone, we build diversity, equity, and inclusion into our work and we aim to cultivate a sense of belonging throughout the company.
Are you interested in launching impactful features on Google Search to deliver answers to users across the globe and on a range of surfaces and technology? Do you like building features that make social impact or address critical every day user needs? This team is a great opportunity to reach billions of existing users and reach new and developing markets who are coming to Google Search for the very first time.
As the Program Manager on the Sustainability team, you will help organize development and scaling of Search Social Impact features that will deliver new and engaging search experiences to our users.
Google aims to build products that organize the world's information and make it universally accessible to our users. As a Product Manager at Google, you could be working on new technologies, platforms, consumer facing products, and/or enterprise systems. The end goal will be to match you with the team that best aligns with your interests, experience, and where you will have the most impact.
Responsibilities
Manage the business delivery of Google Search features on multiple platforms (e.g. Android, Web, Assistant)
Collaborate with software engineers, product managers and cross-functional organizations to drive software development and manage technical dependencies
Exercise technical and product judgment to scope projects, manage schedules, resolve project issues, and communicate risks
Define processes for speeding up feature development without sacrificing quality for our users and removing unnecessary process
Manage a collection of technical projects, drive a multi-quarter roadmap, and communicate to a complex web of executive stakeholders
Minimum qualifications
Bachelor's degree in Computer Science, a related technical field, or equivalent practical experience
Experience in program management, release management and/or engineering management working on software engineering projects
Preferred qualifications
Experience with various project management tools/methodologies and respective tradeoffs
Experience navigating ambiguity with ease while introducing the right level of structure, and organizing chaos associated with nascent/fast growing products
Knowledgeable about Google Web or Android development environment and release processes
Excellent software engineering program management skills (i.e. project and issue tracking, release/risk management, etc.)
Proactive and willing to drive technical discussions or resolve technical issues with Engineering leads
Experience with the Green Industry and a passion for sustainability