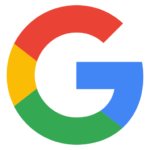 Website Google
Location: New Taipei City, Taiwan
Overview
A problem isn't truly solved until it's solved for all. That's why Googlers build products that help create opportunities for everyone, whether down the street or across the globe. As a Program Manager at Google, you'll lead complex, multi-disciplinary projects from start to finish — working with stakeholders to plan requirements, manage project schedules, identify risks, and communicate clearly with cross-functional partners across the company. Your projects will often span offices, time zones, and hemispheres. It's your job to coordinate the players and keep them up to date on progress and deadlines.
Our goal is to build a Google that looks like the world around us — and we want Googlers to stay and grow when they join us. As part of our efforts to build a Google for everyone, we build diversity, equity, and inclusion into our work and we aim to cultivate a sense of belonging throughout the company.
Google's Supplier Responsibility team is working to accelerate the transition of our supply chains to clean energy and zero emissions. Given the immensity of the problem, we are pursuing many parallel efforts to achieve this goal: technologies to reduce the generation of global warming gases, new sources of clean energy, tools to support human adaptation to climate change, and efforts to undo past harm by removing climate warming gases from the atmosphere. As a Supply Chain Renewable Energy Program Manager, you will be part of a growing community across Google working to achieve climate goals. You will be focused on accelerating our suppliers' transition to clean energy in key manufacturing regions.
Behind everything our users see online is the architecture built by the Technical Infrastructure team to keep it running. From developing and maintaining our data centers to building the next generation of Google platforms, we make Google's product portfolio possible. We're proud to be our engineers' engineers and love voiding warranties by taking things apart so we can rebuild them. We keep our networks up and running, ensuring our users have the best and fastest experience possible.
Responsibilities
Draw from existing relationships to expand Google's local renewable energy knowledge in investment markets and in-region opportunities for suppliers to transition to clean energy.
Conduct social and environmental due diligence on potential supply chain renewable energy efforts.
Conduct annual reporting and tracking of supply chain clean energy goals and environmental/social impact performance goals.
Leverage extensive knowledge of regional clean energy markets to train suppliers on opportunities to transition to clean energy.
Minimum Qualifications
Master's degree in Sustainability, Environmental Science, Engineering, Computer Science, a related field, or equivalent practical experience.
5 years of experience leading supply chain sustainability, renewable energy, and/or energy efficiency programs or initiatives.
5 years of experience managing interdisciplinary projects and leading cross-functional stakeholders.
Preferred Qualifications
MBA or Finance degree.
Experience with driving supply chain sustainability, clean energy, and/or energy efficiency initiatives across manufacturing operations.
Experience managing relationships with supply chain and manufacturing companies.
Experience and/or knowledge clean energy markets, policies, and practices in Asia Pacific (APAC) region markets.
Experience or knowledge in accounting around Scope 3 greenhouse gas emissions protocols, Renewable Energy Credit markets, and LCOE Analysis.
Experience or knowledge of machine learning, critical materials and other advanced analytics techniques.