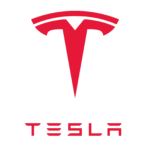 Website Tesla
Location: Fremont, CA
Overview
We are looking for a highly skilled and motivated Project Manager to support our Supply Chain Organization in strategic procurement topics with a focus on supplier environmental, social and governance (ESG) audits. You will be part of a team that is positioned independently from any commodity and serves as an internal supply chain optimization group. The role requires in-depth knowledge of international standards and practices in the areas of environmental and social responsibility, as well as an understanding of auditing large industrial facilities to assess and monitor compliance. Your focus will be on managing supplier's progress through our ESG audit program from start to finish.
The role will be critical in finalizing and implementing Tesla's ESG audit strategy, including developing short and long-term targets as well as defining the roadmap and processes to get us there. In this role, you will be working with prioritized suppliers to help them understand Tesla's audit requirements, ensure that they are prepared for the audit and complete the audit in a timely manner. In addition, you will work with suppliers who require corrective actions to close out their audit findings. You will work closely with the supply chain analytics team to help highlight trends and risks within supplier audit results. The role will also require close work with internal stakeholders, particularly those in the procurement organization, to help them understand the results of audits, how to enhance supplier performance and how to identify potential warning signs during on-site supplier visits. The role requires strong cross-functional working relationships with our supply chain, sustainability, compliance, internal audit, and legal teams.
You will interact with both key leadership personnel as well as day-to-day operations on a regular basis and hence require the ability to perform hands on operational tasks as well as strategize on longer term solutions. Excellent interpersonal, communication, and writing as well as presentation skills are crucial, as is the ability to synthesize complex issues, drive desired outcomes, and influence stakeholders across functions inside and outside Tesla. Tesla is a fast moving, dynamic environment where flexibility and adaptability are key attributes. The successful candidate is a self-starter with extensive knowledge of operational as well as strategic procurement topics and continuously demonstrates an ability to tackle complex problems and implement solutions.
Responsibilities
Set strategic direction for Tesla's global CSR program and define core processes for supplier engagement and driving corrective actions
Drive engagement with suppliers on ESG audit expectations, including supplier prioritization, audit scheduling, and corrective action plans
Contribute to the development of internal systems to track supplier progress, performance KPIs and corrective actions
Develop mechanisms to collect, interpret, and analyze relevant data to monitor progress against goals, identify opportunities for improvement, and communicate success.
Monitor compliance with the Tesla Supplier Code of Conduct and other required international labor, social, environmental, health and safety regulations as well as CSR expectations and recommend refinements and enhancements to monitoring processes
Develop internal training to increase visibility and support of the sustainability value proposition for supplier audits
As project lead, document project approach, timelines, milestones, and deliverables and present to project steering committee.
Collaborate with global teams to enhance Tesla ESG audit standards and methodology
Build and manage relationships with internal teams to facilitate engagement.
Qualifications
Bachelor's degree in Supply Chain, Operations Management, Business or Sustainability and/or equivalent experience or evidence of exceptional ability.
2+ years of strategic and operational supplier due diligence experience in automotive, consulting and/or tech industry including experience in industrial facility auditing and monitoring.
Extensive knowledge of international norms and standards for social, environmental and ethical responsibility (e.g., ISO 14001, OHSAS 18001, SA 8000, RBA, Universal Declaration of Human Rights, etc.)
Experience interacting with large and diverse supply base, preferably in the automotive, technology or energy sector.
High proficiency with Microsoft Windows and Office applications, particularly Microsoft Excel, PowerPoint, and Visio.
Background in supply chain sustainability, responsible sourcing, and/or mining preferred.
Ability to present complex issues in a clear and concise manner and provide succinct results-oriented supply chain expertise.
Strong organizational skills and the ability to prioritize and manage regulatory analysis and implementation with demanding deadlines.
Exceptional communication, strategic thinking, and interpersonal skills.
Experience working across and successfully influencing multiple internal stakeholders.
Ability to travel extensively, domestically, and internationally