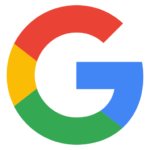 Website Google
Location: Mountain View, CA
Overview
A problem isn't truly solved until it's solved for all. That's why Googlers build products that help create opportunities for everyone, whether down the street or across the globe. As a Program Manager at Google, you'll lead complex, multi-disciplinary projects from start to finish — working with stakeholders to plan requirements, manage project schedules, identify risks, and communicate clearly with cross-functional partners across the company. Your projects will often span offices, time zones, and hemispheres. It's your job to coordinate the players and keep them up to date on progress and deadlines.
Our goal is to build a Google that looks like the world around us — and we want Googlers to stay and grow when they join us. As part of our efforts to build a Google for everyone, we build diversity, equity, and inclusion into our work and we aim to cultivate a sense of belonging throughout the company.
Google's mission is to organize the world's information and make it universally accessible and useful. Our Devices & Services team combines the best of Google AI, Software, and Hardware to create radically helpful experiences for users. We research, design, and develop new technologies and hardware to make our user's interaction with computing faster, seamless, and more powerful. Whether finding new ways to capture and sense the world around us, advancing form factors, or improving interaction methods, the Devices & Services team is making people's lives better through technology.
Responsibilities
Craft positioning and messaging to create product sustainability narratives for portfolio of Devices and Services products that resonates with consumers.
Collaborate cross-functionally with Product, Engineering, Legal, and Marketing teams to collect, analyze, and interpret data to develop sustainability product claims.
Serve as a point of contact for sustainability marketing claims and provide support and guidance to stakeholders. Review all sustainability related content to ensure that messaging is accurate and consistent. Maintain sustainability claims database, including the documentation of substantiation to ensure the validity and accuracy.
Develop engagement model and sustain relationships with Devices and Services Marketing organization.
Drive a comprehensive agenda to inform and shape sustainability marketing strategies with Product teams.
Minimum Qualifications
Bachelor's degree or equivalent practical experience.
3 years of work experience in marketing, product development, product management, industrial design, or engineering, or related field.
Experience developing and managing relationships with stakeholders at all levels.
Preferred Qualifications
MBA or Master's Degree.
Experience creating and leading cross-functional projects or teams, while building relationships and influencing key partners.
Experience using technical skills with industry experience in hardware or related field, executing complex programs through program management.
Ability to communicate effectively with multiple levels including executive leadership team, peers, and managers.
Excellent verbal and written communication skills.
Excellent project management, analytical, and critical thinking skills.