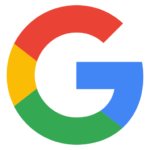 Website Google
Location: California, Remote Eligible
Overview
A problem isn't truly solved until it's solved for all. That's why Googlers build products that help create opportunities for everyone, whether down the street or across the globe. As a Program Manager at Google, you'll lead complex, multi-disciplinary projects from start to finish — working with stakeholders to plan requirements, manage project schedules, identify risks, and communicate clearly with cross-functional partners across the company. Your projects will often span offices, time zones, and hemispheres. It's your job to coordinate the players and keep them up to date on progress and deadlines.
Our goal is to build a Google that looks like the world around us — and we want Googlers to stay and grow when they join us. As part of our efforts to build a Google for everyone, we build diversity, equity, and inclusion into our work and we aim to cultivate a sense of belonging throughout the company.
The Google Nest energy operations group is focused on creating a home that takes care of the people around the world, providing demand response services to energy partners nationwide. We are committed to saving customer and utility energy and revolutionizing the way the grid is optimized. As a Program Manager, you will provide strategic insights, business planning, and thought leadership and solutions architecture expertise to help shape the future of Google Nest Energy Services. You will also provide technical implementation and operational expertise for our upcoming energy and grid services business-pilot projects.
The Google Nest team focuses on hardware, software, and services for the home, ranging from Nest thermostats to Nest smart displays. The Google Nest team develops, designs, and develops new technologies and hardware to make users' homes more helpful. Our mission is the helpful home: to create a home that cares for the people inside it and the world around it.
Responsibilities
Craft strategic direction for the future of energy services, resource management, internal/external stakeholder analysis, and risk analysis.
Analyze market data and context, identifying business and partnership opportunities for Google Nest energy products and services.
Build and maintain relationships with internal and external stakeholders to ensure ongoing success of Google Nest's Energy Services business.
Create business cases and define roadmaps and go-to-market plans in partnership with Product, Business, and Engineering teams.
Drive operating forums for effectively managing and aligning cross-functional teams to execute against business goals and solutions architecture expertise to help shape the future of Google Nest Energy Services.
Minimum Qualifications
MBA, JD, or equivalent practical experience.
Experience in solutions architecture.
Experience working with Distributed Energy Resource Management System (DERMS) providers.
Preferred Qualifications
Experience in strategy and operations, business planning, and/or project management.
Demonstrated communication skills, interacting professionally with executive management.