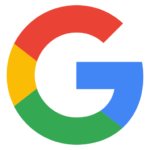 Website Google
Location: Sunnyvale, CA
Overview
A problem isn't truly solved until it's solved for all. That's why Googlers build products that help create opportunities for everyone, whether down the street or across the globe. As a Program Manager at Google, you'll lead complex, multi-disciplinary projects from start to finish — working with stakeholders to plan requirements, manage project schedules, identify risks, and communicate clearly with cross-functional partners across the company. Your projects will often span offices, time zones, and hemispheres. It's your job to coordinate the players and keep them up to date on progress and deadlines.
Our goal is to build a Google that looks like the world around us — and we want Googlers to stay and grow when they join us. As part of our efforts to build a Google for everyone, we build diversity, equity, and inclusion into our work and we aim to cultivate a sense of belonging throughout the company.
In this role, you will manage programs to deepen the application and use of Google's Supply Chain environmental data into business operations. You will engage with multiple teams to develop and deploy low carbon and environmentally friendly solutions. You will lead a cross-functional effort into the supply chain to gain more granular carbon and environmental footprint data, and help design programs to utilize this data.
Behind everything our users see online is the architecture built by the Technical Infrastructure team to keep it running. From developing and maintaining our data centers to building the next generation of Google platforms, we make Google's product portfolio possible. We're proud to be our engineers' engineers and love voiding warranties by taking things apart so we can rebuild them. We keep our networks up and running, ensuring our users have the best and fastest experience possible.
Responsibilities
Design processes and tools to integrate product environmental data to influence core business decisions.
Develop and lead efforts to further environmentally-friendly solutions within Google's server manufacturing supply chain fulfillment process, including design of carbon aware ordering and fulfillment strategies and implementation strategies.
Help define the programmatic plan and influence the direction of environmental and Scope 3 analytic, engineering, and infrastructure work.
Engage broadly with the organization to identify, prioritize, frame, and structure complex and ambiguous challenges arising in the carbon and energy domain, where advanced analytics projects or tools can have the biggest impact.
Support industry collaborations to improve data center hardware technology standards around environmental impacts.
Minimum Qualifications
Bachelor's degree or equivalent practical experience
8 years of experience in sustainability, energy, social responsibility, or a similar field
Preferred Qualifications
Experience with energy and environmental modeling, inventory development, and database management
Experience in supply chain management, business intelligence systems, and organizational procurement
Experience translating greenhouse gas (GHG) emissions and environmental footprint data into actionable solutions to drive sustainable business decisions
Experience using multiple carbon and environmental impact quantification methodologies, modeling approaches, standards, and tools to actionably assess environmental impacts of technologies and products
Experience in Scope 3 GHG accounting for data centers, including setting appropriate emissions boundaries, forecasting future emissions growth/reduction, and developing assumptions/emissions factors for supply chains