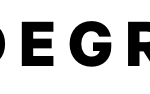 Website CodeGreen Solutions
Location: New York, NY
Overview
Program Managers are team members who are ultimately responsible for the overall client relationship and health of ESG Programs serving the real estate industry. Program Managers coordinate with various team members and subject matter experts to manage large programs that span various scopes across the company. A Program Manager can articulate a program's strategy and objectives and assess how it will impact a clients' business. A Program Manager will partner with clients to deliver results against their larger sustainability goals. In this role, the program manager also acts in an advisory capacity to develop long-term relationships with our client stakeholders. For each program, they will define and oversee the projects needed to reach the clients' targeted goals. They coordinate activities between multiple projects without directly managing them. They are responsible for building strong connections with the client organization, anticipating how market trends will impact the clients' business and innovating on clients' holistic programs.
The Program Manager adds long-term value to CodeGreen and furthers the company's industry presence. They will conduct oversight of project/program health, targets for growing programs and embedding CodeGreen into client organizations.
Program Responsibilities
· Program Management lead on key client accounts as determined by Director and Management team
· Develop a trusted advisor relationship with key client stakeholders.
· Establish collaborative partnerships with key stakeholders to assess and recommend sustainability solutions.
· Work with internal subject matter experts and project teams to ensure projects are delivered on time and within budget
· Conduct work/analysis and ensure high-quality deliverables in a timely manner
· Develop integrated plans to establish, monitor, manage and report key milestones and deliverables.
· Support the triage and resolution of program or project issues and scope changes throughout project phases
· Manage internal team(s) and external client expectations
· Ensure accurate and timely billing of program
· Ensure all client communications and deliverables to clients meets CodeGreen's standards, are high-quality and meet/exceed expectations
· Responsible for ensuring that CG stay at the forefront of industry trends in order to maintain the capability to provide best in class customer service
· Anticipate industry trends in area of expertise to effectively work with program team and product development to innovate and provide industry-leading services
· Responsible for developing, negotiating, and signing proposals/RFPs and contracts
Administrative and Business Responsibilities
· Understand real estate market trends to help guide future development of CodeGreen services
· Contribute to development of new business and fostering new and existing client relations for all CodeGreen's services
· Responsible for development of new company-wide service offerings as identified by Director and/or Management team
· Client relationship responsibilities as assigned by Director and/or company leadership
Experience
· 7+ years of sustainability, engineering or real estate experience with at least 3+ years in client management required
· Understanding of ESG reporting and/or decarbonization, energy management in real estate strongly preferred
· Real estate industry expertise strongly preferred
· Excellent client management skills and understanding of project health analytics
· PMP, CEM, LEED AP, WELL AP, or other similar accreditations preferred
· Superb organization and time-management skills
· Excellent communication skills, both verbal and written, required