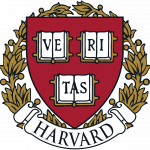 Website Harvard University
Location: Cambridge, MA
Overview
The Salata Institute for Climate and Sustainability at Harvard develops and promotes durable, effective, and equitable solutions to the climate change challenge confronting humanity. The Institute pursues its mission by strengthening the Harvard-wide community of scholars, students, practitioners, and staff working towards climate solutions by providing a home for research, teaching, and engagement in climate and the environment. With the Institute's support, Harvard scholars tackle the climate challenge in their classrooms and their laboratories. The institute also leverages Harvard's convening power to engage and influence government, business, civil society, and communities in ways that lead to a sustainable future.
The Salata Institute seeks a dedicated professional, with knowledge of climate change issues or sustainability broadly, to manage the day-to-day operations associated with a portfolio of climate programs. The position represents an essential role in facilitating and advancing the Institute's efforts by providing management and administrative support for Institute projects involving research, education, and external engagement initiatives.
As one of the first employees of the Institute, the Program Manager will also be expected to contribute to the development of this new organization by helping to develop efficient work processes, as well as to cultivate a mission-driven organizational culture of collaboration, creativity, respect, diversity, and inclusion. It is essential that the person in this position has a strong work ethic, be flexible and adaptive to change, and demonstrate professionalism and enthusiasm for the endeavor.
Responsibilities
Reporting to the Executive Director, the Climate & Sustainability Program Manager will manage projects that arise across the Institute's functional areas. Responsibilities are categorized into three broad areas:
Research
Organizing and managing internal funding competitions. The work includes writing calls for proposals and other related communications; developing and maintaining a list of prospective researchers, who are working in climate-related fields; managing the online proposal submission process; organizing consultations with prospective applicants; scheduling and staffing selection committee meetings; corresponding with reviewers and applicants; coordinating the transfer of funds to awardees.
Staffing research-related meetings and subsequently taking the necessary action to advance the work of the Institute's research enterprise.
Developing work processes for managing and tracking research grant funding and the periodic review of research projects.
Collaborating with researchers to measure and report research outcomes.
Translating technical research project descriptions and their significance to meeting the world's climate challenge to language that is understood by general audiences; and publicizing this information on the Web and social media.
Developing and using tools for making the information in the Institute's research portfolio available to audiences within and beyond Harvard University.
Education
Staffing education-related meetings and subsequently taking the necessary action to advance the work of the Institute's education initiatives.
Collaborating with colleagues across the University to support the development of new climate education programs.
Managing University-wide co-curricular student programs in climate and sustainability.
External Engagement
Collaborating with Institute staff to organize and staff events, including panel discussions, workshops, and conferences.
Supporting the recruitment of the Institute's Fellows – distinguished academics and practitioners in the fields of climate and sustainability – and managing their logistical needs once they join the Institute to ensure that their time at the University is as productive as possible.
Performing other duties as assigned.
Qualifications
Basic:
Bachelor's degree in climate, sustainability, the environment, or a related field is required. A minimum of three years of work experience, or an advanced degree in one of the fields above.
Preferred:
Excellent writing and verbal communication skills.
Keen attention to detail, and the ability to work efficiently and effectively with a team and independently in a fast-paced environment.
Strong analytical and organizational skills; tolerance for and ability to manage several demanding projects.
Tact and sound judgment in interacting with a variety of stakeholders and colleagues.
A commitment to addressing the climate crisis, or to sustainability broadly.
A Master's degree in an area related to climate or sustainability is preferred.
Ability to develop and maintain a searchable research database.
The demonstrated ability to convey technical research questions to general audiences in compelling ways.
Graphic design and web design skills, including knowledge of Adobe Creative Suite.
Proficiency with Microsoft Office, especially Excel and PowerPoint.