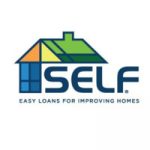 Website Solar and Energy Loan Fund
Location: Atlanta, GA
Overview
The nonprofit SELF organization is an award-winning Community Development Financial Institution (CDFI) with a ten year track record of helping low- and moderate-income (LMI) homeowners access low-cost financing for sustainable home renovation projects, including energy efficiency, solar, climate resilience, and more. SELF is looking for an energetic and entrepreneurial self starter who wants to embark on an exciting career path in the non-profit community development financing sector. The Program Manager position will manage SELF's expansion into the Atlanta Metro Area, with an initial focus on the new partnership with the Atlanta Housing Authority. This position will also involve broader coordination with local government partners, contractor recruitment, and community outreach efforts to help establish brand recognition and drive overall loan activity. This position will work with and report to SELF's Executive Team, with additional assistance from SELF's Business Development Director.
Major Functions
Work with SELF's Executive Team to launch and cultivate new Atlanta satellite office;
Develop and implement regional strategy to accomplish programs goals; and,
Work with the Atlanta Housing Authority (AHA) and other participating local partners;
Build local contractor network with local companies working on energy efficiency, clean energy, and climate resilience;
Customer relations management;
Assist Clients through loan application process; Collect loan information from clients; close loans
Project Management: Assist clients with product selection, checking for fair pricing; and project completion
Report loan activity as needed basis to SELF Headquarters.
Key Responsibilities
Market Development; Contractor and Customer Relations; Loan origination and closing – This position will analyze, comprehend, and disseminate all information pertaining to the loan application process. This position must have the ability to develop a comprehensive plan to achieve the program goals. They must have strong interpersonal skills to deal with customers; key partner organizations and local government entities. The Program Manager will work closely the Underwriting Department to present the clients with all the necessary information to be evaluated for a loan and they must follow-up to ensure the proper closing of the loan and project. This position will require strong communication and organizational skills. This position will report directly to the CFO and Executive Director; and will work closely with the Underwriting Department at the SELF-Headquarters.
Experience, Abilities, Education, and Other Requirements
Minimum of 2 years of experience as a business development/ business loan officer/manager preferred. Optional: consumer lending experience; mortgage lending; credit union loan manager
Experience with loan processing and financial software and programs preferred;
Excellent communication and interpersonal skills, customer service, and sales;
Team player, self-starter, and ability to multi-task;
Basic knowledge of home renovations, sustainable building practices, solar, and energy efficiency preferred;
Willingness to travel throughout the Atlanta Metro Region; and,
Experience with Microsoft Word, spreadsheets and SalesForce preferred.
Special consideration will be given to candidates that have experience with CDFI's; community development; impact investment or community banking positions.
To Apply
Interested applicants should submit resume and cover letter stating why they would like to work for SELF, to Duanne Andrade, Chief Strategic and Financial Officer at duannea@solarenergyloanfund.org