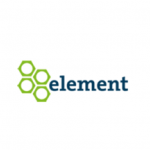 Website Element Fleet Management
Location: Seattle, WA or Remote
Overview
Element employees make a difference in the lives of others every day. We are re-defining the fleet management industry to be people first, then business – delivering on our promise of a superior client experience. This takes hard work and innovation, and we need more like-minded people on our team.
We are looking for a Program Lead, EV Charging Infrastructure who will play a critical part in engineering top-notch products and services in a unique industry and at a rapidly growing organization.
Are you: 
Insightful with the ability to visualize and action the bigger picture aligned with business goals?
Industrious and able to manage multiple simultaneous projects in an organized fashion?
As the Program Lead, EV Charging Infrastructure you will be the subject matter expert in EV Charging and Infrastructure.  This role is responsible for leading/liaising with clients and vendors for infrastructure planning for all clients use cases.
A Day in the Life
Responsible for developing a set of best practices and processes related to site evaluation, vendor selection, deployment, and operations of charging infrastructure.
Design and Lead project management activities, holding teams accountable through tracking of KPI's, milestones, etc.
Coordination between internal Element SME's, external vendors, and clients to ensure seamless installation of charging infrastructure.
Primary point of contact for client teams related to their infrastructure rollout – liaising with EVSE hardware providers, infrastructure installation teams and client facilities, finance, and project management teams.
Lead and support the continuous improvement of internal processes related to charging and infrastructure services.
Thought leadership – Responsible for developing content related to charging and infrastructure for internal / external publication (white papers, presentations, executive presentations, etc.).
Interface with clients to identify specific charging use cases and make recommendations on path forward to get detailed infrastructure designed and rolled-out.
Identify ideal vendors based on use case, geographic location, and requirements of customer.
Work with internal sourcing teams to manage vendors including tracking performance and SLA management.
Assess vendors to identify top and low performing and low performing ecosystem partners and align with internal stakeholders to identify replacements.
Requirements
Bachelor's degree, preferably in a technical / engineering field, preferably electrical engineering, or equivalent work experience.
5+ years proven work experience in the EV Charging Infrastructure space, preferably in technical or consulting /client advisory role.
Demonstrated technical knowledge related to EV charging hardware, infrastructure, and energy management.
Client relationship management skills are critical for success in this role.
Utility and energy management experience is ideal.
Experience in developing content for publication is preferred.
Ability to work effectively in a business environment characterized by complexity, ambiguity, and rapid change.
Demonstrated technical knowledge related to EV charging hardware, infrastructure, and energy management.
Benefits
A culture of innovation, empowerment, decision-making, and accountability
Comprehensive health and welfare benefits that serve the needs of you and your family and foster a culture of wellness
Additional benefits and amenities, including paid time-off programs (vacation, sick leave, and holidays)
Flexible work environments