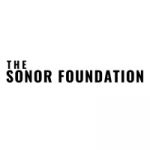 Website The Sonor Foundation
Location: Toronto, ON  (Hybrid)
Overview:
The Sonor Foundation is a private foundation committed to investing in smart and creative leaders, transformative ideas, and lasting impact. Our mission is to change the trajectory of underserved Canadians by supporting entrepreneurial leaders, funding difficult-to-fund projects, and backing organisations that demonstrate innovation and accountability. We strive to create strong partnerships and unlock the assets that The Sonor Foundation brings to bear, including networks, advisory support, and resources.
We are seeking an experienced and dynamic Program Director to join our team. The Program Director will play a critical role in advancing the mission of the Foundation by leveraging their deep understanding of philanthropy, the social sector industry knowledge, and systemic issues.
Key Responsibilities:
Drive research and mapping of challenges and barriers faced by Canadians, identifying opportunities for impact by the Foundation.
Develop, plan, and implement philanthropy activities.
Lead the Impact Challenge, from issue area selection to community/funder mobilization, diligence, review, and post-selection support.
Provide value-add support to the portfolio, including capacity support, one-on-one advisory support, and co-creating strategies and plans.
Track and maintain records for portfolio activities, including intake, diligence, contracts, and reporting.
Lead and manage Impact reporting.
Explore broader opportunities to strengthen the social sector.
Participate in relevant community meetings, forums, workshops, and networks related to the Foundation's funding priorities, interests, and greater philanthropic role in the community.
Collaborate with funders, government, community leaders, and other colleagues to amplify the impact of the portfolio.
Qualifications:
Bachelor's degree in a relevant field; advanced degree preferred.
Minimum of 10 years of experience in consulting, grantmaking, or philanthropy.
Deep industry knowledge and understanding of systemic challenges faced by underserved communities across Canada.
Strong analytical, strategic thinking, and problem-solving skills.
Excellent interpersonal, communication, and relationship-building skills.
Demonstrated ability to effectively engage diverse stakeholders, including grantees, community partners, and the Board.
Passion for the mission of The Sonor Foundation and a commitment to supporting underserved Canadians.
Hands-on, entrepreneurial mindset.
Bilingual in French is an asset.
Compensation:
The Sonor Foundation is committed to providing a competitive salary and a comprehensive benefits package to our team. Our salary packages are designed to be competitive with industry standards, and we regularly review and adjust them to ensure that they remain competitive. The salary range for this role is 100,000 CAD to 120,000 CAD, with benefits.
To Apply:
All applications must be submitted through this link (https://resumefree.typeform.com/to/i9V6O33O), where you will be provided a series of screening questions and an opportunity to submit your resume and cover letter. We thank all applicants for their interest; however, only those selected for an interview will be contacted.