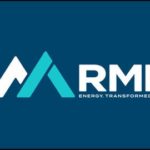 Website RMI
Location: Remote temporarily, eventually Addis Ababa, Ethiopia; Beijing, China; New Delhi, India; Oakland, CA; New York City; Washington D.C.; Basalt or Boulder, CO.
Overview:
The aim of the Academy is to support partner efforts in the provision of curated information, training, tools, peer-to-peer problem-solving, and coaching networks. Collectively, we intend these resources to address the daily challenges of decision makers and practitioners in the clean energy transition. The Academy will primarily support senior- and mid-level energy practitioners in utilities, renewable and distributed energy companies, and regulatory bodies. It will also engage legislators, public officials, investors, and influencers who can enable the transition.
The Academy concept originates from requests and suggestions received directly from energy practitioners who we support and aims to amplify, strengthen, and develop the necessary capacity and confidence needed to achieve a 1.5°C pathway tailored to the Global South. Initially, the Academy will focus on developing countries and emerging markets where RMI has on-the-ground operations, including sub-Saharan Africa, Southeast Asia, and island nations. Over time, the Academy will expand to support the energy transition globally, with an emphasis on underserved communities. The Academy will focus on electricity system transformation in the context of the overall energy transition, with ancillary concentration on sectors that interface with the electricity system such as the transportation and building sectors. The final design and service offering will be informed by a detailed assessment of target stakeholder needs and existing capacity-building efforts and platforms.
As the Program Director, you will provide overall leadership for the program by developing and implementing short- and long-term strategic plans in close collaboration with the Managing Director for RMI's Global South Programs. You will also be expected to develop strategic partnerships and business relationships around the world while raising funding and elevating the profile of the Academy, all with an eye on accelerating the global energy transition. As a successful candidate, you will have a passion for climate solutions and will have a demonstrated ability to influence industry and government leaders at the highest levels globally.
You will be a member of RMI's Program Management Group and collaborate closely with other Managing Directors and Program Directors across the organization to develop and execute RMI's overall programmatic strategies. Your active role in pursuing funding for the program, through philanthropic avenues, government support, and collaboration revenue will be essential.
Key Competencies/Responsibilities:
Thought Leadership & Strategic Orientation – Combines deep thematic knowledge with strong strategic understanding as well as methodical, conceptual thinking abilities, which result in identifying and leveraging opportunities to pursue the aspired outcomes for RMI. Possess a sharp eye and judgement for opportunities and leverage points.
Collaboration & Influencing – Creates constructive relationships with all levels of the global energy community and engages others to develop and pursue a common goal. Fosters cross-cultural collaboration within our organization and passionately engages with governments, business and civil society, resulting in a network of enduring partnerships with external actors. Seen as highly credible internal and external to our organization.
Creating Networks & Leadership Development – Proven track record of capacity building, network creation and leadership development in the global south. Is seen as a global ambassador of the global south and has strong working relationships with international organizations, universities and private sector leadership development networks.
Results Orientation – Demonstrates an action orientation and an entrepreneurial approach to identify challenges, establish priorities, and implement viable solutions, as well as fluidity to champion evolving priorities and directions for our organization. Has demonstrated ability to achieve through mobilizing resources and tapping on talent.
Qualifications:
10+ years of experience in energy, energy consulting or climate change;
10+ years of experience in capacity building and leadership development; and
Master's degree required (in an applicable field such as engineering, economics, business (finance, strategic consulting), law or physical and social sciences).
Experience with resilience, energy access, and/or productive use questions in a variety of geographies, markets and systems and resource characteristics;
Conceptual and practical understanding of the intricate relationships between energy and economic/human development;
Familiarity with country climate action and commitments, scenarios, or deep decarbonization pathways;
Experience with leader or leveraging professional/peer/learning networks or other types of collaborative processes to achieve scaled impact or solutions;
Experience in delivering technical assistance, consulting, coaching, mentoring, or developing leaders and practitioners;
A track record or other demonstration of integrating a focus on diversity, equity, inclusion and justice in work, team culture and outcomes;
Successful engagement of multi-laterals or other complex national or sub-national partners in energy work;
Success in creating coalitions for change, or achieving shared or community priorities or goals;
Expertise with foundational utility, regulatory, and finance concepts; demonstrated mastery in one of these;
Familiarity or experience in relevant clean energy technology, minigrids, or energy system aspects; and
Personal track record on public work on championing an equitable clean energy transition globally.