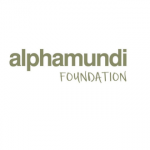 Website AlphaMundi Foundation
Location: Nairobi, Kenya
Overview:
The Program Director will ideally be based in Nairobi, Kenya and will work closely with the Foundation Executive Director and AlphaMundi Kenya team in supporting the rapid start-up of new programming. The Program Director will coordinate and work seamlessly between the AMG regional team in Nairobi and AMF staff in Washington. The Program Director might also be responsible for supporting the team in establishing a non-profit / NGO in Nairobi as we continue to expand the Foundation's activities in East Africa. There is growth potential for this role to become an Executive Director of the newly established entity in Kenya. We are looking for an independent, flexible problem-solver with a can-do attitude who takes ownership of issues and proactively proposes solutions to senior management. The ideal candidate is an entrepreneurial team player who can work in a fast-paced environment, is results oriented, has excellent attention to detail, generates new ideas and thrives on feedback. This individual has a demonstrated commitment to AlphaMundi Foundation's mission and should be willing (and excited) to travel throughout the region to support our newest donor funded initiatives.
Responsibilities:
• Project Management: Support the Executive Director in all aspects of the implementation of donor funded programs, this can include but is not limited to issuing requests for proposals for funding applications, co-creating project descriptions with enterprises, drafting subaward agreements and modifications, reviewing and tracking grantee reports and deliverables, monitoring project activities, and conducting site visits.
• Donor Compliance and Contracts Management: Ensure the Foundation, AlphaMundi Kenya, implementing partners, and subawardees, are compliant with donor requirements spanning financial and program reporting, document retention, audit preparation, and expenditure tracking.
• Monitoring & Evaluation: Identify, track, and verify program output and outcome indicators. Ensure adherence to donor approved M&E plans. Facilitate and ensure on time submission of regular donor results reporting. Liaise with social enterprises and project partners as appropriate.
• Donor Management and Reporting: Develop content, assemble inputs for and submit high quality annual and semi-annual donor required reports.
• Financial Planning & Administration: Coordinate with the AlphaMundi Director of Finance and ED to ensure donor financial compliance, including program expense tracking, financial forecasting, cash flow management, financial reporting, preparation of draw down requests, liaising with project accountants and preparation for donor project audits.
• Other duties as assigned: As a member of a lean team, it is expected that Program Director will willingly take on tasks to support the broader AlphaMundi Foundation.
Qualifications:
• Strong aptitude for project and grants management with the ability to manage multiple work streams simultaneously; • Demonstrated track record of navigating complex donor compliance requirements, preferably with the German Government.
• 10-12+ years of experience with preference for candidates with 3+ years of grants management and/or bilateral donor compliance;
• Outstanding organizational skills including the ability to set priorities, develop work plans towards multiple goals, monitor progress and track details on information and activities, and be held accountable to the ED;
• Exceptional financial management and Excel skills; • Excellent writing, communication, and presentation skills;
• Fluent in professional business English, with a command of local African languages as an added advantage; and
• Strong interpersonal skills with a good aptitude for pro-active communication and transparency, patience, and perseverance.