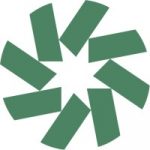 Website Southface Institute
Location: Remote/ Atlanta, GA
Position Overview
Southface is seeking a highly-motivated individual to join us as a Program Coordinator supporting the EarthCraft program. EarthCraft is a high-performance building certification program with design and construction standards for single family, multifamily, commercial and community-scale developments. As one of the oldest and most established programs under the organizational umbrella, Southface is looking for a highly motivated and passionate individual to help manage the future growth of the EarthCraft program alongside the Program Manager.
Organizational Overview
Southface Institute, a nonprofit 501(c)(3) organization, is leading the way toward a sustainable, equitable and healthy built environment for all. Since 1978, our programs have closed the gap between environmental awareness and action by promoting scalable resource efficiency and clean energy solutions for homes, workplaces and communities. Our practice of regenerative placemaking amplifies real-world strategies to create a built environment where the synergy between ecological and human needs supports health and well-being while creating resilient, equitable and thriving communities, striving to achieve a low-carbon future.
Responsibilities
The Program Coordinator will support EarthCraft through outreach and relationship management with a variety of building professionals including but not limited to: developers, homebuilders, Technical Advisors, architects, and other professionals from adjacent organizations such as Fannie Mae and Freddie Mac.
The Program Coordinator will aid with daily program administrative duties. Specific responsibilities include, but are not limited to:
Provide customer service to clients through phone, email and in-person interactions for the EarthCraft program
Support EarthCraft strategic goals related to the program's growth. Including leading virtual classes, stakeholder mapping, and stakeholder engagement
Lead program outreach activities to in, including the development of marketing materials and organizing in-person and/or virtual events
Supporting the EarthCraft network of Builders and Technical Advisors, including existing and new program participants
Provide general administrative support to EarthCraft, including managing multiple email inboxes, voicemail and file management
Special projects, including research, data analysis, mailings, quarterly reporting and maintaining program databases as assigned
Qualifications
The successful applicant for the position will meet the following requirements:
Minimum of a Bachelor's degree in Business Administration or related degree
In lieu of a Bachelor's degree, a minimum of 3 years of experience in program management is preferred but not required
Excellent interpersonal skills
Demonstrated success collaborating with a high performing team in a fast-paced, service oriented environment
Exceptional task management and organizational skills
Experience with data entry, analysis and tracking
Strong written and verbal communication skills
Excellent knowledge of MS Office
Salesforce experience is a plus
Collaborative and positive team-building demeanor
Valid driver's license with no major violations