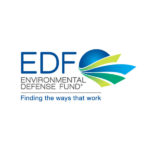 Website EDF
Location: Raleigh, NC or Austin, TX
Overview
The Program Coordinator plays a key role in the success of the program by driving key fellowship processes and projects including overseeing the fellow and host relationship management process, organizing summer support and summer webinars, and tracking and vetting program and fellowship results. The Program Coordinator works closely with the rest of the Climate Corps team to deliver a high-quality fellowship experience for all stakeholders, and to leverage the results and relationships developed through Climate Corps to advance EDF's goals.
This is a two-year fixed term position.
About EDF
With world attention on both the environment and the economy, Environmental Defense Fund (EDF) is where policymakers and business leaders turn for win-win solutions. By focusing on strong science, uncommon partnerships and market-based approaches, we tackle urgent threats with practical solutions. We are one of the world's largest environmental organizations, with more than two million members and a staff of approximately 700 scientists, economists, policy experts, and other professionals around the world. We operate in 22 geographies with unique projects running across four programs. You will be part of a vibrant workplace where innovation and results are a way of life.
EDF envisions a world in which people from all backgrounds and experiences feel connected to the environmental challenges we face and are engaged in creating durable, equitable solutions. We seek talented candidates who share our Core Values of Respect, Results, Innovation, Optimism, and Integrity, and support our Commitment to Diversity.  
Climate Corps® (www.edfclimatecorps.org) is a network of professionals united to advance climate solutions. This network is grounded in an innovative summer fellowship program, which embeds trained graduate students in companies, cities and universities to accelerate and advance energy and climate goals.  Since the program's launch in 2008, Climate Corps fellows have uncovered over $1.6 billion dollars in energy savings for participating organizations. With a network of over 2,300 professionals, Climate Corps seeks to accelerate the transition to a low-carbon energy system by inspiring and empowering leaders.
Key Responsibilities
Oversee the Climate Corps fellow and host relationship management process – which begins with host application submissions and continues through the end of the summer fellowships – by annually updating communications materials such as call guides and email templates, coordinating information gathering from the team, leading the team through key engagement management tasks, coordinating with IT to update automated Salesforce emails and workflows, and identifying and enacting efficiencies where possible.
Identify, develop, organize, and promote fellow support resources and the summer webinar series, including coordinating with third party consultants, maintaining the Climate Corps technical resource library, and overseeing the summer calendar of fellowship events.
Perform analyses on Climate Corps program data including hiring a team of reviewers to facilitate the quality assurance process for fellows' project recommendations.
Track and evaluate fellowship program results, such as project implementation, by working with team members to collect information using excel, surveys, Salesforce.com and other methods at various points throughout the year.
Contribute to other key fellowship activities, including fellow recruitment presentations, fellow application screening, host recruitment, feedback surveys and after-action reviews.
Oversee 10-15 key relationships with companies and public sector organizations, advise on the scope of work for the engagements, oversee summer fellowships and ensure successful completion of fellowship deliverables.
Qualifications
Bachelor's degree in business, economics, environmental studies or relevant field, plus 3+ years of work experience
Strong project management skills including demonstrated ability to use independent judgement to plan, prioritize and organize a diversified workload
Ability to advance EDF DEI goals in which people from all backgrounds and experiences feel connected, included and empowered to address the environmental challenges we face. This includes fostering equitable systems and empowering diverse constituencies both internally and externally
Must demonstrate cultural awareness and the knowledge, attitude, behavior and skills that lead to a culturally competent workplace. Must demonstrate a commitment to continued self-assessment, learning and growth to increase and broaden culturally competent skillsets that produce effective interactions with People across diverse cultures and backgrounds. This includes the ability to adapt to cultural change
Good attention to detail and personal organization skills
Strong written and oral communication skills, the ability to work with colleagues and partners of varied backgrounds and experience, and ability to build strategic relationships
Basic knowledge of the business implications of environmental issues
An ability to work both independently and as part of a highly collaborative and geographically dispersed team in a fast-paced, dynamic, and professional environment
Willingness to travel (10-15% of the time)
Proficiency in the use of PCs, Microsoft Office suite, Google products, and familiarity with Salesforce.com (or equivalent CRM software). Advanced proficiency in Microsoft Excel preferred